Top 10 Blogs of 2020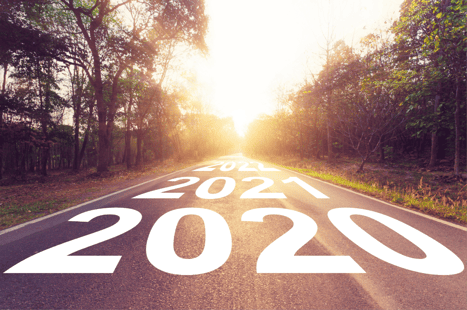 As we get ready to bid farewell to 2020, we've summarized our top 10 blogs of the year. Take a trip down memory lane, read one of the blogs you might have missed, or reacquaint yourself with some top tips!
Our top blogs of 2020 give us a good insight into what a lot of us were preoccupied with in the year, not surprisingly including Virtual Instructor Led Training, User Adoption of New Technology and eLearning ranking high on the list as many of us adapted to the new normal of working and learning from home.
Number 10
Top 5 Mistakes When Implementing Virtual Instructor Led Training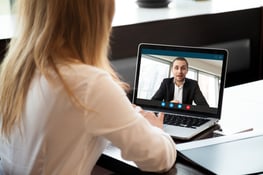 Our 10th most popular blog of 2020, 'Top 5 Mistakes When implementing Virtual Instructor Led Training' is a deep dive into the 5 most common mistakes that are made when implementing your Virtual Instructor Led Training, and what you can do to avoid them!
Number 9
Improving Efficiency: 9 Top Management Training Topics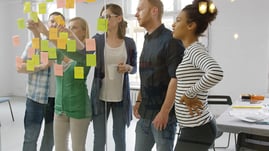 To move your business forward, you want to ensure that your management team have the right skill set. But what are those skills, and what should you train the management team on?! This blog covers 9 Top Management Training Topics.
Number 8
Instructional Designer Common Mistakes Using Training Handouts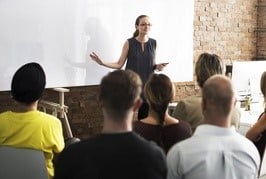 Training handouts are great training tools, but many trainers are so focused on creating their presentations that they wait until the last minute to create their handouts and often they don't align to the learning objectives! Read about the common mistakes an Instructional Designer can make, and how to avoid it.
Number 7
Can You Make Virtual Instructor Led Training Fun?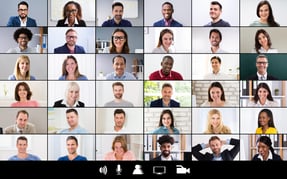 Virtual Instructor Led Training has been the norm for many organizations who have continued their training programs over 2020. But, can you create effective vILT that is also fun?! This blog gives you some top and tricks to incorporate into your vILT to make it an enjoyable experience.
Number 6
What is the Purpose of a Leadership Development Program?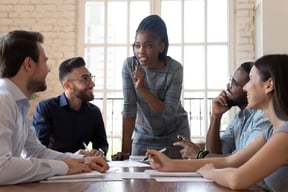 In today's workplace with diverse employees and new challenges, leadership can come from many different walks of life. They likely hold varying experiences in the professional and post-secondary world. Learn about how to create training that helps develop your leaders into the best they can be.
Number 5
How to Implement a Workday Training Program to Ensure High User Adoption
With business strategies and processes constantly changing due to both internal as well as external factors, it's important for companies to continue adapting to these changes. If you are looking to implement a Workday Training program, learn how to ensure high user adoption here.
Number 4
How to Incorporate Empathy in Sales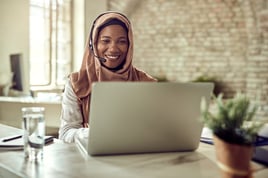 It is often said that empathy is one of the necessary tools for a salesperson to succeed in making sales, but does your sales team have it? Learn about the importance of incorporating Empathy in Sales, and what you can do to make it part if your sales teams mantra.
Number 3
5 Strategies to Increase Adoption of New Technology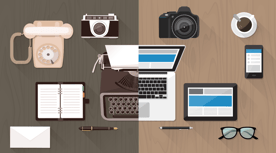 2020 has been a year where we have become more familiar with technology than ever before. Increased use in video chat and eLearning has skyrocketed. But what do you do if your staff don't adopt or know how to use these technologies?! Learn the tips and tricks here.
Number 2
5 Best Practices for Custom eLearning Course Development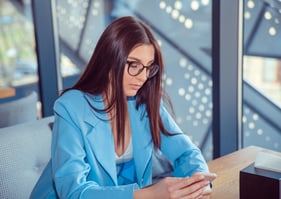 eLearning been an excellent solution to those wishing to continue with their business objectives of training and education while employees were working at home. Increased use of eLearning in 2020 got many learning leaders thinking how they can create their own customized eLearning program. Learn about the 5 best practices to creating effective eLearning.
Number 1
How to Make Virtual Training Interactive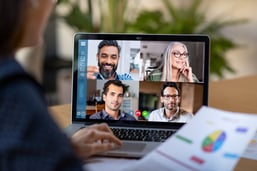 Our top blog for 2020! it's really no surprise that our most viewed blog is about making Virtual Training Interactive. 2020 has seen many of us converting our learning into the digital space. This has brought about new challenges, like how to make it fun, engaging and interactive.
If you would like anymore information on what we have covered in our top blogs of 2020, please reach out to the training experts today!