How to implement SAP training to ensure high User Adoption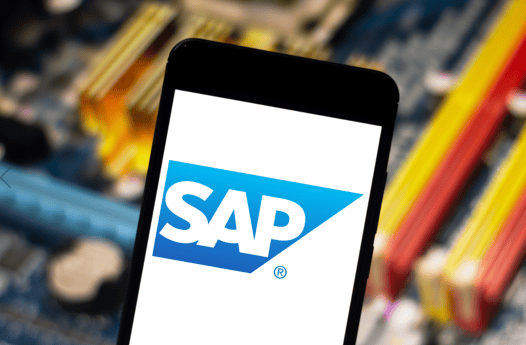 Around the world, well over 400,000 businesses use SAP. This popular system facilitates the management of enterprise resources and business commitments across Sales, Accounting, Payroll, Purchasing, and other departments. Besides its ERM capabilities, SAP also offers HR and CRM applications.

Leveraging the full power of SAP requires skilled end-users, and they require effective training. Opting not to invest in training increases the risk of employees being slow to adopt your new SAP dependent procedures or not properly using software features.

When properly instructed, your employees will understand the applications used by your business and how to put them to their best use.

How can you ensure high levels of SAP user adoption and proper utilization? This high level guide will walk you through the steps to create a successful SAP training program.
The Strategy

The key to any successful undertaking is developing a plan that puts your resources to their most efficient and effective use. Your strategy should contain a clear purpose, with principles to guide you in achieving it, and adaptability to meet the challenges that will arise.

Articulate your purpose by first diagnosing your current state and what the SAP training should accomplish. Identify stakeholders within the organization. Take a user-centered approach to increase engagement and the success of the training. With any ERP project there will be a project strategy or charter, review it and make sure your training plan is well defined and aligned to the business results.

Develop a checklist
You will likely need to design multiple courses, and a checklist will create a standardized approach to your design process. A checklist will increase efficiency and ensure alignment with your business goals.

Anticipate challenges to user adoption. The roadblocks to adopting new technology are nearly endless, but some appear more frequently than others. Being prepared to face these challenges will save time, money and reduce your stress. Some people don't enjoy change, you can expect to meet resistance when introducing SAP software, so the ability to show how their performance will become more streamlined and efficient can motivate employees to accept the changes coming their way. A great way to develop your roadblocks is to do a work breakdown activity and get key stakeholders inputs into the brainstorming session.

Choose a delivery method
A workforce spread across multiple locations is best served by online learning, but employees working from a central location may benefit from attending an instructor-led course (ILT), or a Virtual Instructor Led Training program (vILT).

Choose the proper software to develop your coursework. Popular training platforms include Ancile Uperform, Articulate Storyline 360, Adobe Captivate, and others. Determine which system best serves the goals of your organization. Make sure their system requirements fit well within your capabilities.

After defining the purpose and steps taken to accomplish your training program for SAP, the next steps involve developing the coursework.

SAP Training Content

Incorporating Agile learning methodologies allows your company to take an iterative and incremental approach to course design similar to methods heralded in project management. This allows for the rapid development and deployment of training modules while having a minimal impact on staff. How can you create effective training content?

Create and maintain an up-to-date knowledge library. SAP, like other tech giants, releases updates and adjustments to their application workflows. Regularly review your training materials and ensure they comply with the latest versions of the software employees expect to use.

Customize SAP training to fit your enterprise's unique environment. The processes, terminology, screen interface, products, and links to other systems should all be the same as the users' actual work environment. Your choice of training platform will help you keep up also with the last-minute changes before you go live with your SAP training rollout. Be prepared as this happens often.

Create a detailed training guide
Whether the instruction occurs in a physical classroom or a virtual classroom, give special attention to creating a well-built out facilitators guide with a clearly defined class flow, key talking points, and knowledge checks.

Identify and establish power users
Your organization likely already has users who understand various aspects of SAP applications. Tapping into their talent to facilitate collaboration and managing content can improve SAP user adoption rates across your business.

Create hands-on simulations
Most learners prefer an interactive approach that shows real-time results for their actions. Make sure the training software is the same as the go-live version your employees will use after completing their training. Simulating the real application allows learners to discuss and practice working through any poorly understood features, giving them the confidence to work with SAP back in the office.

Use real-world scenarios
Few things contribute to learner disengagement more than training that doesn't apply to their work. The most effective coursework will showcase situations your employees face in their jobs. These scenarios are also excellent opportunities for demonstrating how the software will eliminate current breakdowns in workflow or improve work efficiency.

Employ gamification techniques for positive learner engagement. Gamification removes the drudgery often associated with workplace training. It sets clear goals and helps visualize progress, motivating active involvement in the course. To create a gamified learning experience:
Define learning objectives and make sure they align with the overall goals of the training
Develop clear and logical instructions for learners to follow
Create a reward system such as badges or printable certificates for completing objectives
Determine game mechanics. How will learners progress through the lesson? Do new modules unlock as they complete the previous modules? Will leader boards promote competition to complete tasks?
Design a storyboard to visualize the desired lesson progression and show how learners meet objectives
Test out the system to remove any glitches
Once your training plan has been created, modules deployed, and the training has been completed, it is time to evaluate its effectiveness.

Post-training Evaluation

Assessing your training program will reveal opportunities for continued improvement. Here are a few methods to aid in your evaluation:
Post-training questionnaires allow class participants to provide direct feedback for the instructor and course materials

Testing will reveal if learners grasped the key takeaways of the course
Direct observation by supervisors will show if performance KPIs are met after the training

Further down the road, leadership can survey employees to measure increased satisfaction with work because of the training
These metrics will equip your organization to make adjustments in the ongoing process of training your workers.

Creating your own program from scratch is an enormous investment of time and resources. TrainingFolks can work with your IT team, business users, the System integrator, and the training team to help plan, design, and deliver customized SAP training to get users the necessary knowledge and skills to perform their jobs within the new SAP systems implemented in your organization.
Need help implementing new technology? Get our FREE download '5 Steps to Improving New Technology User Adoption'