How to Implement a Workday Training Program: Ensure High User Adoption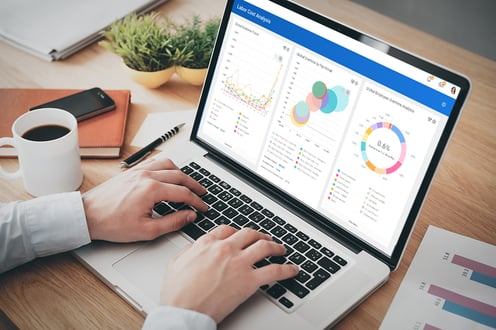 With business strategies and processes constantly changing due to both internal as well as external factors, it's important for companies to continue adapting to these changes. Ensuring that your staff are trained is one area that you must keep up with to ensure you match the pace of the ever-changing workplace demands.
Consequently, there is a necessity to have a mechanism that ensures employees stay afloat with trends in the business world. Regular training and updates to the human resources management system are vital for a business to remain agile.
In order to leverage the human resources team in your organization, you need to equip them with the right skills to stay agile. Therefore, consistent training gets recommended for the following reasons:


It provides your human capital with requisite abilities, skills, and knowledge vital for boosting general performance and meeting the organizational objectives.





It ensures your business saves a lot of money and time in the long run by equipping your employees with the right training program for easy execution of routine tasks within the organization. There will be no need to outsource labor anymore, therefore cutting on the cost.





Improving returns on investment is the foundation of any business enterprise. Conducting business training in your organization ensures the achievement of cost-benefit throughout the business operations.





Businesses operate with targets, objectives, and goals either on a monthly or annual basis—each employee gets tasked with implementing particular plans. Therefore, human capital training equips your organization with the relevant instructional manual that each employee will adhere to in meeting their goals.





It connects your organizational talents with the right task. Employees are abled differently, each with unique abilities. By training them, you will assess their skills and knowledge and fix them to the relevant department or work area.




Workday training, therefore, comes into play to bridge the gap between human capital and workplace demands. Workday is a web-based software integrated into an organization's system to streamline and run the human capital management functions.
Let's look at a few ways at how the software encourages high user adoption of training.
Software Benefits
Human capital management software is not as simple as it sounds. More embedded aspects of it help in the management of human capital and your organization will benefit greatly by utilizing it. Some benefits that are acquired using Workday are:
Provides better data for decision making

Reduces risk

It enables employees to be autonomous

Significantly improves HR and Payroll compliance

Improves efficiencies by having consistent, streamlined practices




Changes in any organization should not just occur abruptly because many employees may be reluctant to these changes. Employees should be prepared psychologically to enable them to accept the new changes and implement them positively. There are ways several ways in which Workday custom training can help.
Prepare your employees early enough
Your human capital should have prior knowledge about the training. Previous experience will prove enough that you value them and respect their resourcefulness. They will have enough time to get ready for the training ad will eventually find it easy to adapt the software since they were consulted.
Providing extensive training
Sometimes the software can be faced with technical issues or may become updated with a new aspect. You will need to provide your employees with extensive training about the software to have an easier time using it. It will be easy to adopt software that you are well familiar with than completely complex software. Training will, therefore, be a form of motivation.
Having a question and answer session
Getting feedback from the employees who will be involved in the routine use of the software is vital. Allowing them to ask a question about certain issues will open the floor for broader discussion. Answering all questions arising concerning the software will help remove doubts and fear from your employees. Eventually, they will find it easy to adapt to the software since all issues have been addressed.
Training should be a routine activity for your organization to meet your goals and objectives. Corporate learning also helps to motivate your employees by arming them with the proper knowledge required to execute their regular tasks. A well-trained employee is confident with their work and will give their best output. Trained employees tend to be careful with their tasks and are always mindful of their targets. The Workday software ensures that your organization gets equipped with the right knowledge as well as matching employees' talents with corresponding tasks.
With our pool of experienced and skilled instructors, we will assess your organizational needs, give recommendations, and participate in training your valued human capital. For a comprehensive engagement about our products and services, contact us.
Looking for more information on how to successfully implement a Workday Training Program? Get our FREE eBook '5 Best Practices & Checklist for Software Implementation' for a step by step guide to a successful rollout.