How to Figure out Your
Customer Service Training Needs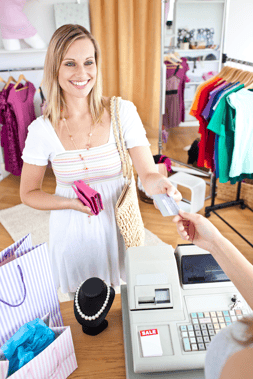 The Importance of Customer Service
In today's competitive and every changing business market, customer service is more important than ever. It is great to have a product or service that is top-notch, but it doesn't mean anything if you can't provide your customers and clients the service they expect and deserve. The truth is that an overwhelming majority of clients will tell you that the service a company provides is just as important as the product or services they offer.
With this in mind, it is essential for a company to assess any customer service training needs they may have and address them promptly. A failure to do so could result in a loss of business and market share.

How to identify if You Have Issues with Customer Service Satisfaction
Are you currently experiencing more complaints than usual from your customers? Do you feel like you are in the dark about the experience your customers have with your business because you are not tracking it? If you are experiencing angrier clients, or have noticed that loyal customers are not returning to your company for their needs, it is worth it to discover what is causing the issue. You may discover that the problem lies with your customer service training.

Identifying your customer touch-points might be the key to knowing more about their experience with your company.

Getting to know more about these touch-points may help you identify whether the issue is with an inefficient process you have or if it is a customer service training need. If you feel the problem may lie within the customer service area, you may want to investigate tracking some key performance indicators (KPIs) to see where your customers feel like you are lacking. Some of these indicators may include:

Net Promoter Score

First Contact Resolution

Average Resolution Time

It may be that your customers feel like you are not providing them with customer service that is worthy of recommending you or that you are not solving their issues in a timely or efficient fashion. Consider conducting a customer service survey, on a selection of customers. We have included a download with a sample of great questions to ask your customers. You can incentivize customers to complete for their chance to get a gift card, or discount on future purchases. It is crucial to get this insight on where your problems may be, prior to any changes you decide to implement.

What You Can Do to Make Improvements
No one wants to have a business that is underperforming when it comes to serving its customers. Once you have identified the areas where more customer sales and service training is needed, you can start making the improvements necessary to boost your customer service scores. Training your customer service associates on how to provide your clients with the best service could have many great benefits in the development of your staff.
Some of these perks include:
Increased engagement and morale for staff

Better staff retention rates

Advanced product knowledge

These training initiatives could focus on important aspects that may be causing a disconnect with customers, whether they be conflict resolution, time management, lack of product knowledge, or active listening skills. These training initiatives can be designed for Virtual Delivery, including using Virtual Instructor Led Training (vILT), or created in customized eLearning modules. Addressing these issues with training will lead to happier customers, more engaged employees, and increased profits. Essentially, ensuring that your customers and employees are happy will have a huge boost on the bottom line of your business.
Customer Service Trends
The customer landscape is ever changing, and so should your customer service. Something that you implemented to improve customer service in the past, may no longer be serving customers in the way that you would like today.

Why not consider Social Media Shopping
An important aspect of excellent customer service is meeting your customers where they are, and where they want it. If you have an online store, consider stepping outside the store environment and selling products or services on your social media platforms. Customers are already shopping on their social media platforms, and this makes the buying process seamless and easy for the customer. Posts can also be shared with their friends to increase your product exposure.

Take personalization to a new level, with Hyper Personalization
Personalization is a critical element to customer service. It can take the form of live chat, a chatbot, or email, customers expect to be treated in a special way, so businesses that find ways to create a hyper-personalized environment reap the rewards.

Around 60% of customers expect personalization and this applies to all touch-points, and those failing to meet this expectation risk losing customers. A great way to capture this information is gathering feedback from customers with custom quizzes and surveys on websites. This can done with assessment software that allows marketers to personalize data collection forms to the needs of specific target audiences.

Simply addressing a customer by name in an email might not be enough. Why not consider automating email marketing efforts such as shopping cart abandonment or a welcome email or message. Try individualized product offers based on customer browsing history, customer support requests, and previous purchases.

What Resources Are Available to Me?
There are times when training may be too much for any business owner to take on. With the managing of day-to-day operations, it may seem an impossible task to spearhead an effort like the training of all your customer service associates. You may also find that you are not sure how to go about getting the data you need to turn things around. The good news is that there are many resources available to assist you with this feat.

Creating a customized eLearning program or using Virtual Instructor Led Training (vILT) to up skill your employees is a great way to deliver effective and efficient learning directly to your employees who may be working at home, or are spread out across the country.

TrainingFolks is dedicated to assisting you in making sure that your employees are providing the level of customer service that will provide you with the happiest of customers and the increase in profits you want. We can help you examine the causes behind the customer sales and service training needs you are experiencing and what you may be able to do to resolve them.

We work to provide your associates with training regarding problem-solving, telephone skills, business writing skills, and sales tactics, so they can have a solid knowledge base to know how to positively impact the customers who are choosing to do business with you. You can get assistance with helping your employees adapt to changes in your business, new technology, and guide you through optimizing any software you are using to track and analyze your customer service performance.

If you are experiencing customer service issues and don't know where to start, contact the training experts at TrainingFolks and take the first step toward providing your customers with the best experience possible.


Get more information on evaluating your Customer Service Training Needs with our FREE download 'Customer Service Training Needs Analysis' Tool