Corporate Training - Improve Your Supply Chain Management
Many companies used to consider the supply chain management operations a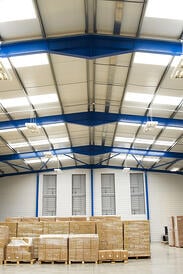 necessary cost of doing business and not a key driver of financial results. In today's increasingly global economy, it's becoming increasingly common for businesses to use international suppliers. This adds to the already difficult execution process. The importance of a top-notch supply chain management operation is evident and bottom-line performance has been shown to directly link to the effectiveness of the supply chain management. Many Fortune 500 organizations utilize instructional design firms to add value by supplying subject matter expertise and a variety of learning methodologies including Virtual Instructor-Led Trainers (vILT) to streamline their current supply chain operations.
What really contributes to Supply Chain Excellence? The answer requires careful attention to the connection of people, process, and technology in the supply-chain management operation. Customize our best practices to configure a training solution that will improve upon your current supply chain management operation.
Create the Right Relationships:
Rapport with your global suppliers should not be taken lightly. No matter what industry you are in the relationships you create are imperative to your success. This can be done in many ways, practicing proper business protocol with your global suppliers can include:
1. Being flexible with your delivery and inventory count.
2. Treating your suppliers as a business partner.
3. Having a local representative who is knowledgeable of their customs.
Undervaluing the importance of business relationships equates to underestimating the importance of solid foundation in a building, and will set your business up to stagnate and eventually crumple.
Find Innovative Suppliers:
Supply chain managers need to discover which of their suppliers are willing to be flexible and innovative with their products, services and go-to-market strategies. To identify the right suppliers your organization needs to be able to segment them in many different ways, around lots of different criteria to enable innovation. The procurement team should also play a key role by being procedural in nature while becoming more of a process enabler to ensure there are new supply opportunities and current processes are streamlined.
Rely on the Experts:
Supply chain excellence begins with retaining a training consultant who has expertise in each of your international locations. They need to be specialized to the location and be able to help you navigate from cost-saving transit options to taxes. As an outsider it can be difficult to understand the cultural nuances that affect a particular region.
You can also rely on the experts at TrainingFolks to understand these unique challenges. Our customized programs are designed with your organization's operational environment in mind. We focus on performance improvement for both Frontline Leaders and Mid-Level Managers. Our programs have included: Productivity Management, Communication Skills, Performance Measurement, Leadership Coaching, Time Management, and Effective Shift Meetings.
Analyze Customer Behavior:
The supply chain does not start at the warehouse and end when the products have been delivered to their destination. This is a common misconception. More imperative than the products reaching the shelves is understanding what products are the most sought-after to your customers. Keep track of which products your customers want and which ones they don't as part of your supply chain management strategy.
Select the Right Cloud-Based System:
There are plenty of advantages to using a cloud-based system. Your organization can enjoy access to a team focused on the software and networking hardware side of the shop. This can free up your internal staff to run day-to-day business operations and results in operational savings and efficiencies.
When it comes to selecting your cloud-based system it is important to do your homework and start your research with systems that were designed for companies in your industry, or that are similar to yours. This will allow you to get more of the custom system features that your organization requires.
Develop Accurate Sales Forecasting:
The shipping time is going to be longer in a global supply chain than it would domestically, therefore it requires accurate sales forecasting. It is imperative to pay careful attention to sales trends throughout the course of a year and know how much product you are planning to sell.
Although managing a global supply chain requires some trial and error, the eventual benefits can be substantial. Through careful planning, you can maintain the right inventory quantities to meet your consumer demand.
Train Your Employees:
It is imperative to not overlook internal training in the concepts of Supply Chain Management and the logistics. Your employees need to be comfortable with their individual role within the process. This will result in the entire system running smoothly and provide a positive impact to the bottom line.
Are you implementing change within your organization?