Converting Instructor-Led Training to eLearning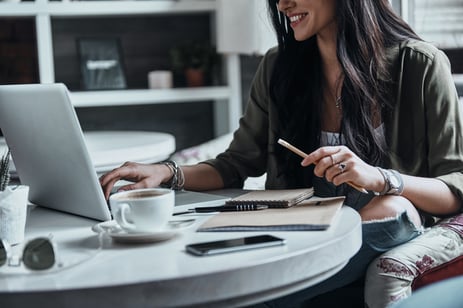 With many companies realizing that they might not have the option to go back into the office anytime soon, many are considering converting their existing Instructor-led (ILT) material into eLearning, or online training.
There is still a huge need for existing employees and new hires to be trained on the latest software, processes and procedures. eLearning provides several benefits, such as a wider reach, the ability to have 24/7 access to learning, and automation.
Other proven benefits to organizations turning their ILT content into virtual content include:
Higher employee retention

Cost savings

Adopting different approaches, such as mobile learning or gamification

Consistency
If this is your first time considering converting your ILT into eLearning, the first thing that may come to mind is that taking an existing PowerPoint deck and converting it to an online format is all there is to it. If this is all you do, your eLearning likely will not be successful.
Here are some tips you can take to ensure a successful conversion.
1. Follow a process

The ADDIE model of development is the most used process to create online training. Even though you are converting existing material, this is still a process that must be followed. The ADDIE model consists of five phases and stands for: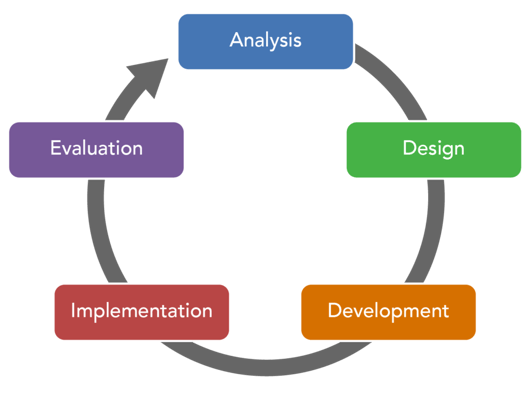 During the first step, or analysis, you'll want to gain a better understanding of your audience. This is called a training needs analysis. The training needs analysis will help you identify where there may currently be any knowledge or skill gaps. You need to find out what some of the common pain points are, what works, and what has not worked.
You'll need to determine who your subject matter experts are, such as your learners as well as the instructors who have delivered this material in the classroom. You should ask them questions such as:
Who is your audience?

What do you want them to learn?

How do they learn most effectively?

What is currently working?

What is not working?

What more can be achieved?
2. Curate your content

When you curate your content, you should be identifying where information can either be removed or added into your existing content. There are several different methods of content curation, and you should select one depending on what your learners' needs are. You should organize your content by "Need to know" and "Good to know" so that the necessary points are covered yet you can still provide learners with additional supporting material that will enrich them.
3. Transform your content


A solid learning experience will include content that is interactive.
Determine ways that you can incorporate gamification, with leaderboards, avatars, drag and drops or scavenger hunts. Remember that your goal is not to just transfer content, but to transform and enhance it. How can you take your classroom experience and elevate it with different virtual features? Can you implement a personalized learning path into learner experiences? How you choose to make your eLearning experience interactive is something that is determined during the storyboarding stage.
4. Pilot your course
Successfully converting ILT into eLearning does not end once the conversion has been made. No program is truly perfect! Run your program on your preferred platform and gather feedback from your pilot group of participants. Ensure that the course's goals have been met or note if there are any areas that may need improvement. There are several reporting tools out there that you can use to help gather data and measure analytics such as:


Tracking progress and completion rates

Tracking the number of log-ins

Reviewing online assessment data

Tracking online training certification completions
If you are ready to convert your ILT to eLearning, reach out to TrainingFolks to create a customized training program that will successfully reach and implement effective and efficient training programs.
If you are planning your eLearning program, get our FREE download
9 Tips to Creating Engaging eLearning