Top 10 Viewed Videos of 2020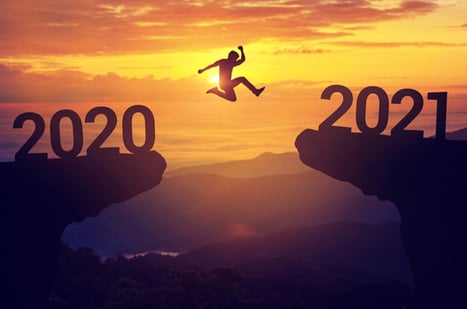 As 2020 comes to a close, we've summarized our top 10 viewed videos of the year. So sit back, relax and enjoy!
Not surprisingly, we see eLearning and Instructional Design ranking high on the list, as many of us worked to continue our learning initiative while many of us adapted to the new normal of working and learning from home.
Number 10
Is your Corporate Culture Toxic?
A toxic corporate culture can create many problems for an organization. From high employee turnover, to low engagement, toxic company culture can lead to millions in wasted budget as well. So what can you do to fix the problem? Contact the training experts!
Number 9
Signs of a Toxic Workplace
What makes a toxic workplace culture? One sign is a clear lack of respect. A toxic culture can impair productivity, hurt your reputation, increase turnover and affect your ability to recruit top talent.
Number 8
Custom eLearning Solutions - Take In-Class Training Online
Not surprisingly, one of our top videos for 2020 was around converting in class learning to eLearning as many of us adapted to the new normal of working from home. Its never too late to update your in-class training to online training with custom eLearning development solutions from TrainingFolks.
Number 7
What is Business Soft Skills Training?
Emotional intelligence in today's workplace is not as common as you would think. So what falls under soft skills training? Time management, presentation skills, communication, interpersonal skills, problem solving skills and work ethics are all important elements to consider when upskilling your employees.
Number 6
eLearning Development Showcase

Creating custom eLearning solutions has been a hot topic in 2020. Our experienced eLearning developers create engaging employee training and development experiences across many industries. Check out the video for some examples of our eLearning courses!

Number 5
Custom Corporate Training Provider
Creating the right corporate training for your employees requires focusing on customized learning. Learn more about TrainingFolks' range of corporate training solutions, services and products!
Number 4
Your Corporate Training doesn't have to Suck!
No one loves the idea of training and development when they drag out the day and end up leaving you feeling unengaging. Bring the benefits back to your corporate training events with the right contract trainer!
Number 3
Help your team with the right Contract Instructional Design Services
Corporate learning and development never ends and when you have a number of training initiatives all with aggressive timelines, your internal teams may simply not be able to do all the work alone. Hiring the right contract instructional designer can help your team and the organization to meet its learning objectives all while staying within budget.
Number 2
Get Winning Results with a Training Needs Assessment (TNA)
Achieve higher corporate training engagement, retention and overall positive change with the right employee training. Start with a full training needs assessment to find the real problem and build your corporate training to fill the right gaps in your current and desired situation.
Number 1
Time for a Corporate Trainer?
Our top viewed video of 2020! Finding the right fit for your organization is a challenging task-especially if the position you're filling is not full time. TrainingFolks will find the best-fit match for your upcoming training needs from contract trainers to instructors to instructional designers.
If you would like anymore information on what we have covered in our top viewed videos of 2020, please reach out to the training experts today!