How Leadership Development Courses Fosters Success


5 Ways to Leadership Development Excellence
1. Communicates Clear Vision
A good manager is someone who can clearly communicate the purpose of an employee's role within the organization as it ties back to corporate goals and vision.
A Gallup survey showed that only 15 percent of employees "strongly agree" that their management gives them confidence about the future of the company, and only 13 percent state that the company's leaders communicate effectively throughout the organization."1
Leaders clearly need to focus on this
importance of this skill set and need the right training and development to help them do that.
LEADERSHIP DEVELOPMENT TRAINING
Putting leaders or future leaders through communications training can significantly help to achieve this skill. The ability to communicate clearly, concisely and in a way that will make an employee receptive to the message is leadership 101. Creating a formal training event followed by consistent coaching tips and follow up eLearning modules is a great way to create continuity with building this skill and reiterating the importance to your leadership teams.
2. Sets Clear Performance Expectations
Good leaders produce great team results. Why? One of the main reasons is because an effective manager can set performance goals and expectations from each team member and continue to coach them to excel at their roles.
LEADERSHIP DEVELOPMENT COURSES
Having leaders train on how to manage performance expectations is a key skill for the ongoing success of the company. Hiring great talent is only the first step-retaining them by providing an engaging work environment is up to their manager. Consider formal training courses to take leaders through work performance appraisals one, to ensure that they know how to do them and communicate with the employee along the way and two, to align the process across leaders. There's nothing more frustrating when coworkers are dealing with a mismatch of expectations or the experience they have during appraisals. Remember, employees talk!
Also providing a clear process for managers to follow when it comes to explaining role responsibilities and expectations on deliverables for each resource that they manage is important. Again, they will learn best practices as they apply to your specific workforce, culture and work environment versus doing what they think is right but could backfire.
3. Provides Consistent Feedback and Coaching
Consistent feedback and coaching employees have never been more important for leaders than now. This is mostly due to the influx of Millennials into the workforce and their needs when it comes to being good at their jobs. Overall, Millennials want feedback 50% more often than other employees.2
In addition, remote work and the increase in a global workforce means that managing continuously is important to ensure employees are on track and that managers aren't waiting until formal monthly or quarterly meetings to tell employees how they're performing and where they could improve.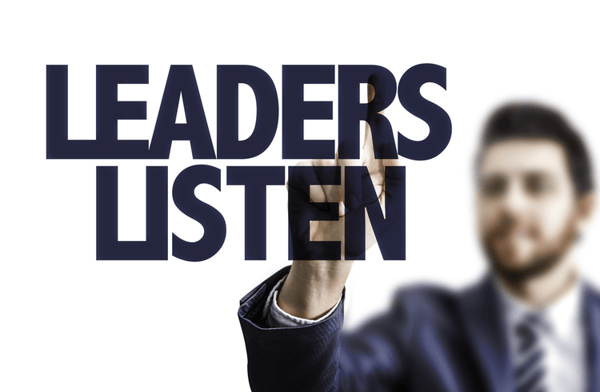 LEADERSHIP DEVELOPMENT TRAINING
Spending the time to develop the right leadership development training programs, especially as you start to encourage new Millennial leaders is a no brainer. Training leaders to understand the importance of feedback in the moment versus setting formal meetings is key. Consider a retail situation where a new employee provides an off-brand experience for a customer. Waiting until the weekly staff meeting to address this could mean several additional poor customer service experiences before then as well as the potential of turnover of the resource because they may be getting slack from the customer and not understand why.
4. Values Employee Perspectives
A good leader understands communication is a two-way street to be effective. This means that while managers should be sharing input, providing feedback and coaching employees, that they should also be able to take in and action where viable, employee feedback.


CUSTOM LEADERSHIP DEVELOPMENT TRAINING
In addition to training leaders on the importance and styles of communication, leadership courses can also show them how to accept input from employees, filter the feedback and then action where applicable. A leader that is unwilling to listen to employee input shuts the door on growth, improvements and also may lose the employee faster due to making them feel unheard, disconnected or invaluable to the organization.
5. Rewards Good Performance
A good reward and recognition program should be part of any good corporate culture. (download)
Good leaders can leverage this program to show their appreciation to employees and to ensure that they see how valuable they are to the company.
A Business Review study showed 40% of American workers say they would put more effort into their jobs if their employer recognized them more often.3
A good leader also knows how to make employees feel appreciated without necessarily going through a formal rewards process. For example, if a client has a great experience with a team member and shares that with the manager, a good leader will first, ensure that the employee knows and two recognize them at a later point, whether that be in an informal email to the team or even at the next team huddle or team meeting.
A strong leader is also someone that remembers to provide that appreciation consistently with a simple acknowledgment in passing or via email or chat communication.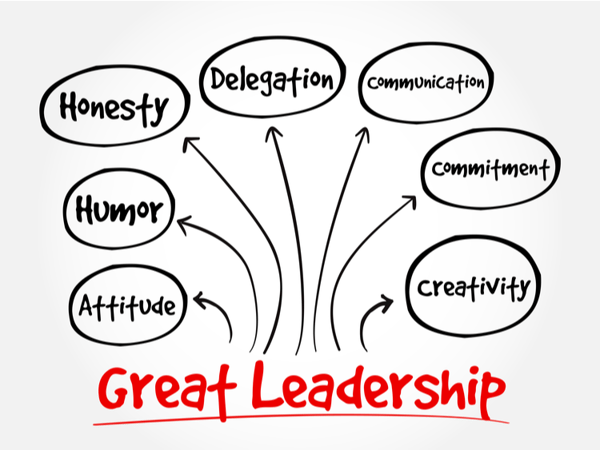 LEADERSHIP DEVELOPMENT TRAINING
Good leadership skills training should stress that the leader is only as good as his or her team. Hoarding the glory helps no one. A good program should first ensure that leaders clearly understand and can apply the overall corporate rewards and recognition plan. Knowing how and when they can provide positive reinforcement using the plan gives them what they need to succeed at this skill.
Another important part of the training process is for leaders to understand how employees want to be recognized or rewarded. While some employees may be shy and not want a loud call out, others may love it and wait for the announcement of their success. In addition, good leadership development involves training leaders on how to live and breathe this principle to ensure continuous employee engagement. Losing good talent to poor recognition is a huge waste of money and a shame given all the work it may have taken to recruit, hire, onboard and train them.
If leadership development programs are at the top of your upcoming training initiatives list, contact the corporate training experts at TrainingFolks today.
Our team is highly experienced when it comes to developing effective leaders across organizations and industries. Our Instructional Designers will first provide you with a thorough training needs assessment to identify areas of leadership training required. From there we can assist with the design, development and deployment of your leadership training program.
1 https://www.achievers.com/blog/13-scary-employee-engagement-recognition-stats-will-spook-halloween/
2 https://hbr.org/2015/02/millennials-want-to-be-coached-at-work
3 https://www.achievers.com/blog/13-scary-employee-engagement-recognition-stats-will-spook-halloween/