Improve your virtual classroom experience with a Virtual Training Producer


A virtual training producer is a person in charge of a virtual learning event's success, technically speaking. They're an essential resource for flawlessly getting through the training process and supporting the facilitator and participants. They must have exhaustive knowledge of the delivery platform, including functionalities and limitations, to prepare for live delivery, planned interactions, and presentation content.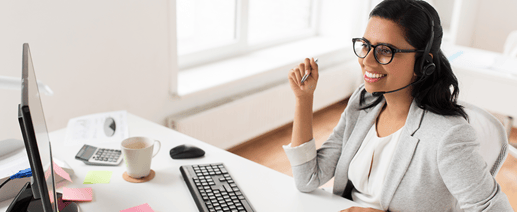 So, it should come as no surprise that knowing the mere basics of a virtual platform is no longer enough; the best producers are fluent in multiple platforms, right down to the subtle nuances that vary between them. This diverse skillset allows them to support speakers and participants with a seamless experience no matter what tools are available to them; they can pay attention to detail and follow through on demand.

What Makes a Great Virtual Producer?
The best virtual producers are not only capable of everything mentioned above, but they are also calm, collected, flexible, present, and capable. In other words, they serve as a reliable partner with a client and are willing to go above and beyond to get the job done.


Adaptability
After all, it's not uncommon for prepared materials to receive sudden but crucial updates moments before a session starts. Alternatively, a client might change their mind on how they want to conduct their event in the eleventh hour. In these scenarios, a good virtual producer must nonetheless provide a seamless, positive experience for participants, so they must be flexible with such adjustments.

Likewise, the best virtual training producers are reliable and present; it's not enough to turn on the technology and assume all is well. The learners know they have your undivided attention throughout the session. To that end, you can supply information in the chat not otherwise documented in the provided materials. A virtual training producer's attentive presence allows the trainer to focus on what they need to instead of the technical aspects, which creates a better virtual classroom experience.


Responsiveness
Great virtual producers are equally responsive before the session as they are during a virtual event. That means they don't take long to respond to learners' concerns presented before the event; their goal is to make the learner feel that the presentation is just as important to them.

A good virtual producer will use a calm speaking voice to promote the sensation, recap the situation, and then design a solution to solve challenges.


Knowledge
By demonstrating a comprehensive understanding of a client's situation, great producers are in the best position to function as partners to their clients. As partners, producers are responsible for reviewing the materials and designing a plan that results in a seamless experience for all participants and organizers. They must also understand the client's intentions for holding the virtual classroom event, analyzing the situation for ways to create more relevant engagement throughout the session.

In short, the best virtual producers will use the tools available to them, especially built-in platform features, and go above and beyond to create a flawless virtual event for their clients. They must also be capable of last-minute adaptation, remain responsive throughout the planning stages, and have a wealth of relevant technical knowledge to satisfy the position.
Ready to get started with a Virtual Producer and not sure where to begin?
Get our FREE DOWNLOAD: "vILT Preparation and Delivery Checklist"