How To Improve Virtual Training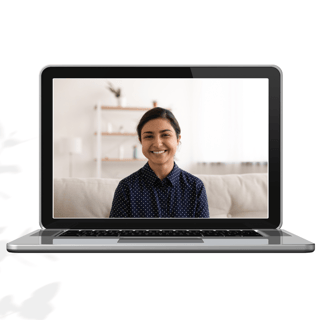 There is always competition for the engagement of trainees, whether in the same room or connecting with them remotely for a virtual training session. We live in a world rife with potential distractions. According to research, 8 out of 11 workers complained of distractions before implementing mixed work arrangements.

Research has shown that working from home can increase productivity, but facilitators face new problems as more businesses and organizations adopt hybrid training approaches.

In a hybrid workplace setting, technology is used more frequently.




This implies that training organizers have to compete with not just the usual assortment of distractions but also other duties that trainees need to perform as part of their jobs. Although this is nothing new for online teaching, it can be challenging for teachers to "read the room" using video chat and for students to begin multitasking when both parties use the same medium.

However, below are strategies on how to enhance virtual instructor-led training.

7 Tips on How to Improve Virtual Instructor-Led Training

1. Blend It Up

You have a knack for captivating presentations, but nobody's attention span can last through a 4-hour virtual training session with numerous slides.

Don't just show slide after slide without breaking it up with some high-quality video or a live example you can share from your screen. To keep students engaged, the most effective instructors create a multimedia collection and seamlessly transition between the various components.

Utilizing both video and variable content can do wonders for keeping your students engaged.

2. Use Polls and Quizzes

Test questions and polls not only let presenters gauge participants' reactions and level of comprehension in actual time, but they also increase participation. If you want your students to succeed in their virtual instructor-led training session, instructors must assign work that requires their full attention, leaving little time for other activities.

Polls and assessment questions are a fun and interactive approach to getting students involved in learning.

3. Join the Live Stream

The blended work environment can be isolating for some of your employees. The participants in a virtual training session can learn from the instructor and one another. Videoconferencing increases students' sense of responsibility toward one another as teachers and classmates.

In turn, this can assist in developing a more cohesive group of students and promote more honest discussion. In most cases, the whole point of holding concurrent virtual training sessions is to get students talking and working together.

4. Break out Spaces

Working from home has a variety of benefits. It's not all upside, though. Coordination and cooperation among workers should be an option.

Using break-out spaces is a fantastic way to get workers interacting with one another and doing suitable training activities. Students can get to know each other at the start of a continuing education course by meeting in small groups. If students believe they have a stake in the group's success, they will be more invested in participating in the sessions.

5. Employ Creativity

Virtual instructors in a vILT session have access to various technologies tailored to multiple learning activities, yet the environment is versatile enough to allow for exploration. For instance, if you are presenting slides, you can provide audience members the option of making notes directly on the presentation.

This may be something lighthearted or it could be something more substantial, like a table for students to fill out or a flowchart. To improve virtual training, you need to do everything possible to encourage dialogue among them.

6. Set Aside Time

No presenter, no matter how well-organized or engaging the material, can keep going nonstop for four hours. At the outset of the online training engagement, distribute the schedule and inform the trainees that they will have time to get up and stretch or get a snack.

Taking some time off to recuperate is crucial, both for others and for yourself. In specific workplaces, the break length is shown with a film featuring upbeat music and humorous images. Small attention to detail can make a big difference.

7. Interactivity in Virtual Learning

Including engaging, hands-on exercises in your virtual instructor-led training sessions is a sure way to keep students interested and boost training efficacy. Not all is as it seems, though.

Remember that the best virtual instructors add a lot of their personalities to their training, whether virtual or face-to-face. Your company's learning portal should offer a wealth of on-demand video resources that employees may access whenever they like. Real-time training is a new kind of learning altogether. And don't forget the value of having a virtual producer!



If you found this blog helpful and want to learn more,
be sure to download our FREE eBook:
11 Steps for Creating Virtual Instructor-Led Training
Download now!