TOP TRAINING COMPANY BEST PRACTICES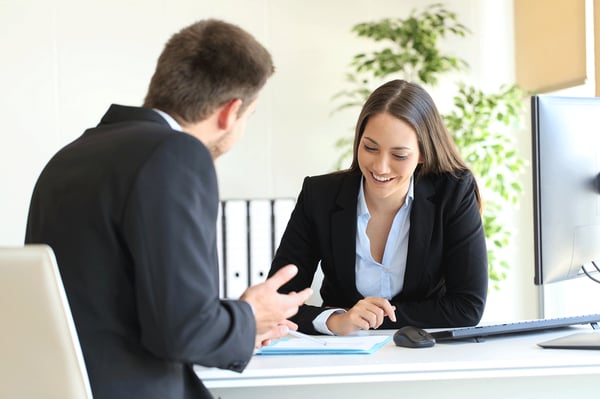 Delight Your Customers! Use Microlearning for Service & Sales Training
In today's competitive business environment, the most successful companies understand that delivering an outstanding customer experience is often the one thing that can set their company apart from competitors.

According to Deloitte's 2017 Global Contact Center Survey, "Customers want businesses to hear them, understand them and appreciate them…. Convinced that customer experience drives customer choice, global businesses are investing in contact centers that focus on customer needs and preferences."1

But creating customer delight stretches beyond the walls of the contact centers and includes sales people as well. Account executives working in the field, inside sales agents in a call center, retail sales associates in-store and customer service representatives on the phone all interact with your customers. They are responsible for representing your company and brand. Find out more about our Sales and Service training.

To deliver this high level of service requires knowledge and skills employees can gain from comprehensive service and sales training programs. In fact, it has been suggested that all employees can benefit from learning how to interact with your customers.

"It's important to make sure all of your employees, not just your customer service representatives, understand the way they should talk to, interact with, and problem-solve for customers. Provide employee training that gives your staff the tools they need to carry good customer service through the entire customer experience."2

Delivering a positive customer experience includes:
Product awareness – Knowledge of your company's products and services, the ability to explain the benefits and make suggestions to customers


Responsiveness – Putting customers first and listening to their needs


Proactive problem-solving – The autonomy to handle a situation and do what is best for the customer


Attitude – Friendly, helpful and professional interactions with customers, thanking them for their business...and smiling!3
Traditional in-person or virtual training sessions are essential for new product launches, updates to technology implementations, the introduction of new procedures, and other initiatives. But there are often times when changes or updates to products, policies or promotions need to be delivered quickly to employees in different locations across the city or country. In these cases, microlearning is an excellent training option.
Microlearning is the delivery of training content in short, relevant, modules focused on one specific topic. This training is generally delivered online and is accessible anywhere using a laptop, tablet or smartphone.
To learn how microlearning can improve the performance of your sales and service teams, download the ebook "Microlearning for Sales and Service Excellence".
If your company would like to introduce microlearning into your service and sales training programs but aren't sure how to get started, consider using the services of a top training company. At TrainingFolks, we have sales and service professionals who can assess your needs, design your program, and help with delivery.

1 - Deloitte 2017 Global Contact Center Survey
2, 3 - 9 Tips for Providing Excellent Customer Service