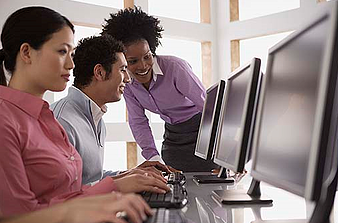 Best Practices that Training Companies Use for Technology Implementation. As market trends shift, new opportunities are revealed and the competitive landscape is constantly transitioning to new heights. Organizations that manage to remain ahead, it seems, are those who turn to cutting-edge technologies. Although the dependency on technology varies depending on timing and industry, most businesses are required to introduce it at some level to their workforce. New technologies help companies increase efficiency and speed, create barriers to block entry for competitors, reduce long-term costs and create new markets that would have otherwise been unreachable. Quick User Adoption is critical.
Change is difficult, but it is essential to properly prepare employees for the new technology by providing adequate communication and training. To help ensure a successful technology implementation, organizations should take some time to prepare for these six essential phases:
Plan
Design
Develop
Implement
Evaluate
Maintain
These six phases are part of a much larger goal, making your organization's next technology implementation a success. The team at TrainingFolks has created a checklist to help guide you through these six phases. Hiring our professionals, working alongside with your subject matter experts, will help to check off every item on this list!
Click below for your copy of the checklist!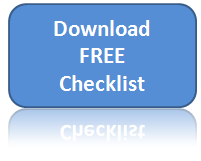 Importance of a Training Program
For the implementation of a new technology implementation to be a success, employee training must also be given as much importance as the other essential phases. If employees are not prepared to operate and take advantage of a new technology, they will likely become less productive and unsatisfied. Industry leading training companies will tell you that giving training prior to 'go-live' day is key. As a new technology is introduced to the workforce, organizations must consider:
The various learning styles and corresponding teaching methodologies
The most effective way to access the workforce
Incorporating training into the onboarding training program
Developing a system that tracks program success and retention rates
Manuals, job aids or reference guides to be distributed to workforce
Pre and post-training support
As organizations begin the development of a comprehensive corporate training program, many find they do not have enough insight or internal resources to develop and launch a successful technology implementation. Truth is, unlike the other phases, the training phase will actually yield greater results when outsourced to a professional training company. Professional training companies' consultants understand how to facilitate effective knowledge transfer as they maximize user adoption rates through exercising adult learning principles. They will partner with the organization to customize a corporate training program that will speak directly to the unique needs of the workforce. Organizations can then focus on other aspects of the implementation process with assurance that their workforce is being trained by top level training companies' professionals.