Best Practices For Your Salesforce Training Program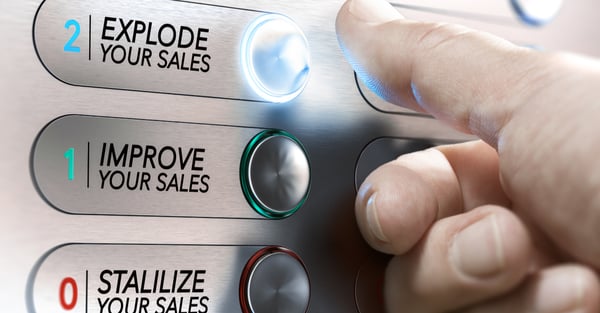 6 Key Steps to Successful New Technology Implementation
So, your company is getting ready to introduce Salesforce to key teams and projections are showing huge results once the tool is in use. That's amazing!
But when you send out the training session details to your employees, the response may be a little less excited.
No one likes change-especially when it involves learning a new technology that could take away time from meeting day to day deadlines. Companies can deal with even more push back to change if previous training programs were a failed effort leaving employees more confused than content with the results of the implementation.
The good news is that having the right custom training in place for your Salesforce CRM rollout can make all the difference and significantly improve overall user adoption rates.
Here are 6 Salesforce CRM training best practices:
1. Find the right trainer.
2. Talk to your audience, not at them.
3. Create content that is based on real life situations.
4. Engage your learners by adapting content to learning styles.
5. Make sure you answer, "what's in it for me?"
6. Provide ongoing post-training support.
Arguably the most important factor for a successful training program is the trainer. If you have an unengaging, unexperienced or lack luster trainer in the room, even the best content is likely to fail.
Consider how you may select your trainer. Option one could be using an internal resource from another department, like IT. Option two, using your internal learning department and choosing a trainer from the team to conduct the session. Option three, have a trainer from the software company come in to show you the ropes in a train the trainer situation and then conduct on going training. But in some cases option four can prove to be the most beneficial, and that is hiring a contract trainer through an experienced training company.
Key considerations when hiring a Salesforce Trainer.
1. Do they have their Salesforce certifications?
2. Do they have experience using Salesforce in their own career?
3. Are they experienced in your industry?
4. Do they have experience in the role that they are training i.e. Sales, Marketing
5. Can they can speak to various aspects of the tool on the fly?
Download Your Free Facilitator Assessment Checklist from TrainingFolks today.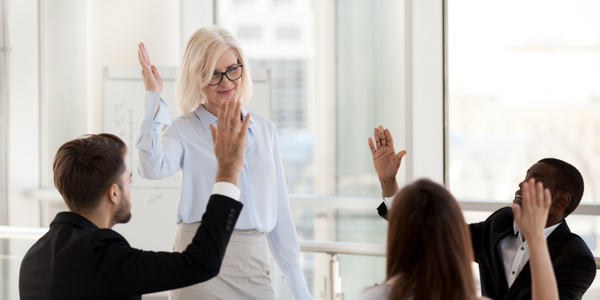 When customizing your Salesforce software training its important to speak to your audience in a way that best resonated with them. As mentioned, provided a one size fits all approach is no longer a reasonable way to address employee training and development. If you want an employee in a specific role to know what Salesforce can do, then show them as it applies to their role. Also speak about how their part in the process impacts the company overall to help bridge any gaps they may have.
Your custom new software training should always include real life situations. Seeing themselves in a situation that is addressed with the tool will help them to engage, understand and more importantly apply the learning going forward. Showing them theoretical examples may be helpful in some instances, but a truly customized training session will have real world examples from start to finish.
Learning styles are more important than ever before in today's workplace. With generations varying greatly in communication style, work style and learning style, designers have to be aware of who they are creating the course for. If you have a group that has the bandwidth and more importantly, the time to sit through a full day in-class training session then that may be a good option to go with. In most cases however, companies are dealing with other factors like remote workforces, Millennials or Generation X and a general increase in workload overall. Figuring out the best approach to ensure that you adapt to your specific audience's learning styles is a key factor for a good learning program.
Besides being a best practice in corporate learning and development, including what a person personally gains from doing something is key to buy-in for any idea. This ties in to ensuring real world situations and really helps the learner to see why they benefit from using the tool in the way that they are being trained to.
Finally, training is never a one and done situation which you likely already know! The problem with a lot of software training is that once the session is complete, it is forgotten, and managers expect employees to go back to their workstations and simply use the tool to its optimal level. This never happens. Although there will be certain aspects that are familiar there will always be tools and functions with software that will be forgetting. For this reason, post-training support in the way of videos, material or social forums is important. Having the answer on demand can greatly improve adoption over time.
Finding the right trainer for your upcoming Salesforce Training Program.