TOP TRAINING COMPANY BEST PRACTICES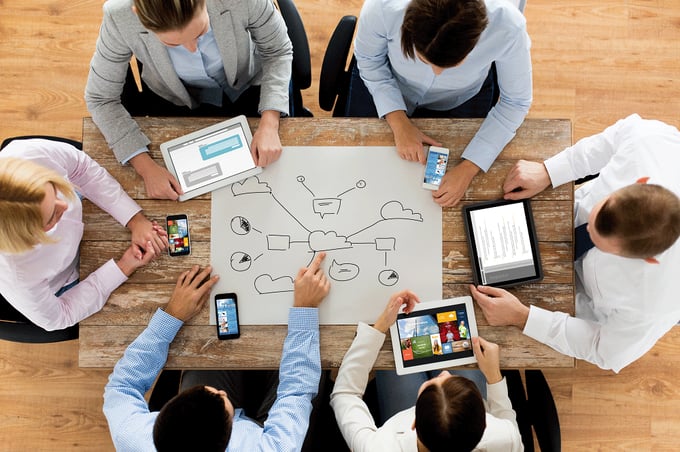 If your company is searching for a learning management system (LMS) you likely know about the many benefits – how much faster and easier it is to create and deliver learning content, manage training programs, track course completions, and report on results. That is great news for learning leaders.

But even with all the helpful and convenient functionality of a LMS learning portal, many organizations still find it challenging to get learners to enroll in and complete training courses. The good news is that you can use the features available with the LMS to increase learner engagement and motivation.
Here are 5 ways a learning portal can lead to more engaged learners.

1. Email reminders

Some of the most time-consuming jobs for learning leaders are scheduling training and emailing notifications to learners, tracking who has completed the training, and sending reminders to those who still need to take their assigned training courses. With an LMS, this process can be automated.

You can create emails to invite employees to the LMS learning portal, personalized with their specific training programs. Schedule reminder emails to go out automatically at the intervals you choose so you don't have to follow up with each person individually.

2. Gamification
Gamification, the use of game elements in training courses to engage and motivate learners, has become a popular trend in learning and development. Challenge, action, risk and competition are all aspects of gaming that have proved to be effective when applied to training. When learners enjoy the learning experience, they are more likely to complete the training.

With gamification, you can award points, offer visual badges, and create leaderboards to show how team members are ranking.

3. Learning Paths
What is a learning path? The learning path identifies a group or series of courses an employee needs to complete within a specified timeframe. When you assign the learning path, you define the courses the person needs to take and how long he or she has to complete them. You can also set prerequisites if certain courses have to be completed before moving on to more challenging ones. Be sure to include how long each course will take, including any background reading to be done prior to the course, assignments, and tests to help learners prepare for the training program.

4. Personal Tracking
It is helpful for learners to be able to track their progress – when they can see how much they've accomplished so far, it motivates them to continue down their learning path. You may have provided an estimated timeframe to complete a particular course in the notification email, but be sure to also include a tracker within the online courses – this can be expressed as the percentage completed or the approximate time to go. Progress tracking can make the difference between a learner completing a course or becoming frustrated and logging out of the learning portal.

5. Certificates and Certification
Everyone likes to be recognized for their achievements, and when using a learning management system it is easy to award certificates upon course completion. Some LMS portals come with templates that can be personalized or allow you to upload your own design. Setting the system to email the certificate or making it available for download is appealing to people's need for instant gratification.
To learn more about the features and benefits of an LMS, download the ebook "What is a Learning Management System?"
If you need help choosing a learning management system or are considering a hosted, cloud-based platform, contact the global experts at TrainingFolks.