TOP TRAINING COMPANY BEST PRACTICES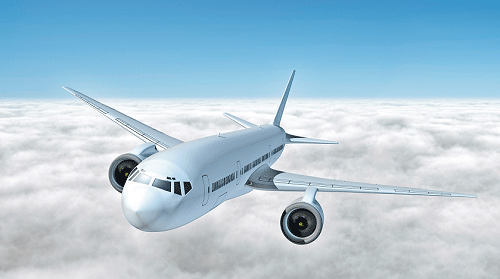 When you take a flight, do you watch the airplane safety video? Be honest.

Many inflight safety videos are good examples of what NOT to do in corporate training videos. They are often boring and if you look around the plane, pretty much no one pays attention to them.

Several years ago, Virgin America tried to address this issue by producing an animated safety video featuring wacky characters. The voice over was delivered in a mildly sarcastic tone, as if to say, "Yeah, we know you've seen this a hundred times but we still have to show it so at least we can try to make you smile".

A YouTube search on airplane safety videos reveals that numerous airlines are following suit, tackling the "yawn factor" by providing high quality, entertaining videos which in some cases play more like mini movies or music videos. It seems the airlines realize people are tuning out when the videos play at the beginning of each flight, and are doing what they can to engage passengers. After all, airline safety is an important issue.

Here are a few examples of fun, creative airline safety videos.

Virgin American – safety video or music video?

British Airways – teams up with Comic Relief and uses TV personalities and award-winning actors

Air New Zealand – "The Most Epic Safety Video Ever Made" using their Lord of the Rings claim to fame

Delta Airlines – a more traditonal airline safety video, but with a twist

Lessons for corporate training programs:
The drier the topic, the more the video needs to add interesting elements to grab and hold people's attention.


Even with serious topics, a touch of humor, done tastefully, is appreciated and can improve retention of the information.


Animation works well, allows for flexibility in the presentation, and is cost-effective. (Especially when you don't have British Airways' or Air New Zealand's acting budget!)


Telling a story with characters the audience can relate to makes the training content more memorable.



Voiceover is important as it can set the tone for the training course and gives it personality.
Many corporate learning and development professionals recognize the benefits of using video based courses for corporate training programs. In addition to being able to use eye-catching visuals, attention grabbing audio, as well as text, video training is convenient. Courses can be made available through a company's learning management system (LMS) and are accessible on-demand. Learners can be assigned a training program which lists the courses, background materials and a deadline for completion. Employees are able to take the courses during their downtime when they are able to focus and on their device of choice.

For more benefits of video based training, download "5 Key Areas for Video Training". It outlines video training best practices and identifies five corporate training areas that can be enhanced with the use of video.
Do you have a favorite airline safety video? Share it with us!
If you need assistance with your video training courses, contact TrainingFolks to learn more about our eLearning Development services.