Leadership Development Program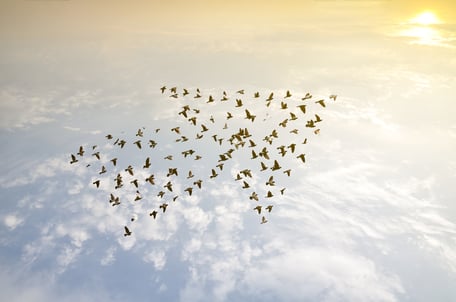 Get our FREE Download: "Morale and Motivation Workplace Best Practices"
Over the years, organizations have dedicated time and money to improve their managers' potential and nurture new leaders. US-based companies spend approximately $14 billion every year on leadership development. Executives rank leadership improvement as one of their top three current and future priorities.
In today's business environment, many organizations acknowledge that leadership development programs play a critical role in improving performance, engagement, and profitability. However, some leaders say that despite their efforts to enhance leadership growth, their companies fail to exploit many business opportunities.
For your organization to succeed, you need a successful leadership team with exceptional skills to lead other employees and sustainably drive organizational growth. By implementing a leadership development program, you can identify individuals who can lead the organization and nurture them to perform leadership duties efficiently and effectively.
Benefits of Leadership Training Programs
Leadership training programs have the following beneficial effects on your organization's dynamics and employees:
Boosted employee morale
Leadership programs motivate your employees and increase their engagement levels. They enable you to recognize your best performers and encourage them to do their best.
Improved productivity
Effective leadership involves understanding your teams' emotions. Leadership training programs enable you to enhance your people's emotional intelligence, resulting in increased productivity. They improve your leader's ability to deal with their teams' emotions and empathize with them. Consequently, your employees become motivated, engaged, inspired, and empowered to improve in their areas of work.
Improved financial performance
Organizations that have highly invested in their people achieve higher returns than those with little emphasis on employee development. Leadership development training enables you to develop the capacity to cut costs, implement new ways to generate revenue and enhance customer satisfaction.
Reduced employee turnover
Leadership programs increase employee engagement, improve your organization's ability to handle the gaps in the talent pipeline, and thus, minimize turnover and its associated costs.
Drive strategy execution
Your organization needs a leadership technique that closely connects with your business strategy and provides your employees with the required leadership skills to implement it. Leadership programs enable you to shape your organization's culture and business strategy.
Why Leadership Development Programs Fail
A disconnect between Top and Middle Management
Strong leaders work together to bring change to an organization. However, leadership teams that are not united in setting strategic priorities, key messages, and excellent behaviors that model your company's vision and values contribute to leadership development programs' failure. This failure occurs when the top and middle leaders do not communicate consistently and have different versions of privileged and non-privileged issues. While the top and intermediate management levels perform different roles, your leadership training program cannot succeed when your managers fail to recognize the sense of hierarchy.
Too academic-based
Leadership programs often fail when you don't teach practical applications of the given training. If the training is rooted in academic models or theories, learners may not be able to apply these situations to their day-to-day work. Programs can also fail when you offer training that cannot apply to your business or is out of the learner's scope of control. Maybe the training isn't specific to your business or talks about wide sweeping changes that are made at a corporate level.
Moreover, spending too much time delivering content and information rather than on the hard work of making leaders themselves, makes your leadership programs unsuccessful. Many leaders understand what they should do but cannot do it.
Lack of support
Many programs fail to involve learners' primary stakeholders when they get back to work. As a result, the trained individuals lack support, advice, and accountability of their team and face resistance from team members who become disrupted by the changes.
Motivated learners want to talk about what they have learned, and discuss ways to make effective change. If upper management doesn't want to talk about or consider the new ideas, the training will fail. Additionally, they lack enough coaching, time to practice, and feedback from their own leaders. Consequently, the learners fail to get the support they need to apply what they learned from the training, thus making the development program unsuccessful.
Solutions to Failed Leadership Development Training Programs
Implement the program starting from the top down
To engage all your team members, you must involve your senior leaders in the learning process. Engage your executives before, during, and after the training while setting expected training outcomes to ensure your development program works.
Put performance measurements in place
Before you implement your program, determine the methods you will use to measure its success and effectiveness within your company. To achieve this objective, observe newly acquired skills, knowledge and ask for employees' feedback.
Develop a plan and learning goals
To ensure your leadership program's success, you need to develop an implementation plan and identify the objectives you need to achieve from the training. Create a plan that will help your team members learn about other experiences and challenges and develop practical solutions.
Though leadership training programs can offer beneficial effects to your organization and make your employees better leaders, lack of collaboration between the top and middle leaders, offering a too academic-based program, and failing to provide support can make them unsuccessful.
However, involving all your team members, measuring performance, and developing a plan and learning goals can set you on the right path to successful leadership development!
Learning & Development programs often fail due to a lack of Morale and Motivation.Don't let that happen to your Training Program!
Get our FREE Download: "Morale and Motivation Workplace Best Practices"