WHY USE AN LMS FOR EMPLOYEE ONBOARDING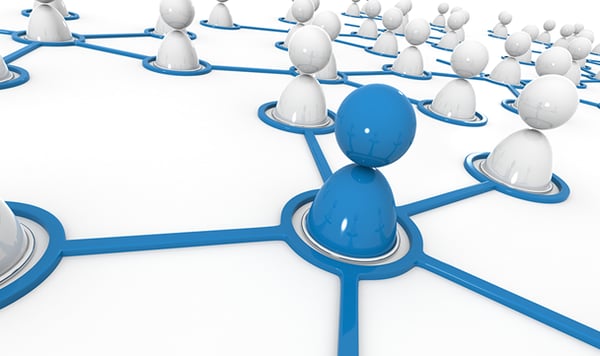 A study by Gallup found that only 12% of employees strongly agree that their organization does a great job onboarding new hires.1 There is definite room for improvement!

Onboarding is more than just filling out forms in HR, setting up a laptop and phone, and meeting colleagues. To be most effective, it introduces new employees to the company, communicates the corporate vision, and demonstrates they are a valued member of the team. Onboarding can begin before the employee's start date, and carry on through the first month and even the first year.

A solid employee onboarding program can mean the difference between retaining loyal and high-performing talent or losing your best people within a matter of months.

If the onboarding process in your organization varies by department and new employees are not receiving a consistent introduction to your company, your Learning Management System (LMS) can help formalize this process.

Here are seven great reasons to use your LMS for onboarding.

1. Standardize your onboarding program

When using your LMS, you can integrate a variety of onboarding activities to create a consistent experience. The common company information every employee needs to know – mission, vision, compliance, security, payroll and benefits – as well as department specific materials are all housed in one convenient place.

2. Evaluate skills and knowledge

The new hire brings excellent experience to the job, which is why you hired them. But just how proficient are they in different areas, what are their strengths and areas for improvement? The testing capabilities available in the LMS allows you to determine if they are at a basic, intermediate or expert level in the skills to do the job and can help you plan further training.

3. Create learning paths

One of the most valuable features of an LMS is the ability to create learning paths, specific to each employee. You can schedule the standard material and courses, including deadlines for completion, and set up email reminders. Once their skills have been evaluated, you can update the learning path with additional programs to create a continuous learning environment.

4. Inform don't overwhelm

While you want new hires to get up to speed quickly there is a lot of new information to learn and that can be overwhelming and hinder retention. Creating a training schedule that spaces out the courses and builds upon content already covered establishes a solid foundation and facilitates learning and retention.

5. Access information on-demand

Give new hires the information they need in one convenient place. Instead of having to constantly ask questions of their colleagues, they can access the LMS to locate the content they need, when they need it. This allows them to become familiar with the job requirements and builds their confidence.

6. Track certifications

Certain industries require compliance and standards training, and certifications that must be renewed to keep them up to date. An LMS can track the completion of these courses in case of an audit, as well as send reminders when they come up for renewal.

7. Reporting for HR and managers

The reporting features of an LMS streamline what would otherwise be a manual process. HR and managers can keep track of training completion and results to assess if additional training is required. Reporting can also show HR the effectiveness of the various training programs to determine if they need to be altered or updated.
As you plan to move your employee onboarding program to your LMS, make sure you're covering the most important areas. Download TrainingFolks' Employee Onboarding Checklist.
Does your company need assistance with your employee onboarding program?
Are you evaluating your existing LMS or considering a switch to a cloud solution?

Contact the corporate training experts at TrainingFolks.
1 Gallup - Why the Onboarding Experience Is Key for Retention