TOP TRAINING COMPANY BEST PRACTICES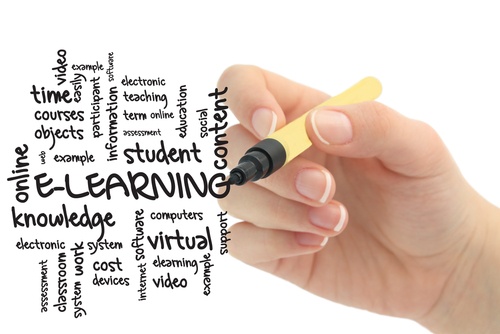 More and more companies are discovering the benefits of choosing eLearning for the delivery of their training programs. eLearning allows for maximum course flexibility, improved learner engagement, and greater reach, especially for organizations with a dispersed workforce. Training can be delivered on-demand as required, and travel costs are reduced.

Whether you have existing training programs or need to develop new courses and require a customized eLearning solution, here are a few tips for taking your training online.
1. Convert existing training materials
Most organizations have Instructor-Led Training programs in place. By hiring an instructional designer these courses can be transformed into a highly engaging, interactive teaching tools using eLearning. Leveraging eLearning capabilities such as eye-catching graphics, interactive techniques and even gamification will enhance the instructional effectiveness, increase engagement and lead to greater retention of information.

It is not just existing training materials that can get a facelift with eLearning. Any content your company has produced from instructional manuals, participant guides, and job aids to presentations and marketing brochures can all be incorporated into your customized eLearning solution to take it to the next level.
2. Develop new eLearning materials
When developing a custom eLearning solution from the ground up, you have the opportunity to take a step back and truly assess the needs of your organization. eLearning consultants can assist with this process – they will conduct a learning assessment and needs analysis, develop a design plan, and create storyboards and mock-ups for review by your internal subject matter experts. Once approved, they will produce the online learning program, and integrate it with your learning management system (LMS) or company intranet.

When hiring contract eLearning developers, be sure to select one with expertise in adult learning and your industry. That way, they can manage the product independently, minimizing the involvement of your internal learning and development team and enabling your people to stay focused on core activities.

Also, for custom eLearning development, choose developers and instructional designers with expertise in the most popular eLearning development tools, such as Articulate Storyline 360, Studio, Adobe Captivate, Creative Suite, and Lectora. It is also helpful if they have access to graphic designers proficient in animation, audio, graphics and video editing. This will ensure your training materials get an outstanding virtual makeover that will engage your learners.
3. Maintain your eLearning Programs
A benefit of eLearning many learning leaders appreciate is that once the programs are completed and published, they are available online and on-demand. But be careful when it comes to "set it and forget it". Depending on the topic, training content can become dated rather quickly. On-boarding programs, safety policies or leadership development training, for example, may not change very often but product upgrades, processes and software programs with regular updates may need changing more frequently.

To ensure your eLearning programs are kept up-to-date, download "6 Simple Steps for Maintaining Your eLearning Program." This handy tool outlines the key elements you need to put in place to ensure your customized eLearning programs do not become outdated and continue to successfully train your company's learners.