FREE TRAINING NEEDS ASSESSMENT TIPS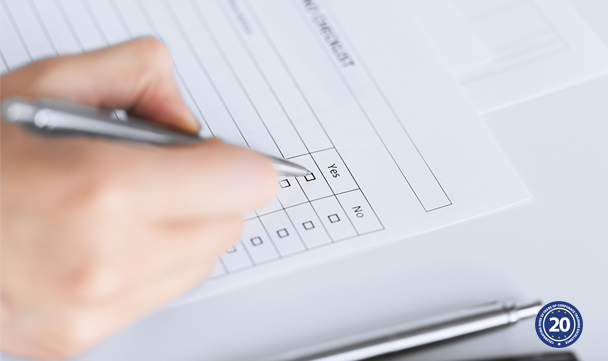 3 Reasons You Can't Skip a Training Needs Assessment
Your learning and development team created, launched and delivered a new training program to address skills gaps in your customer service department. Now, six months later, the department manager has come back to you – it seems there is still an issue with the same skill set.


When a department comes to you with a training initiative, it's not always easy to get them to take a step back to clearly identify what they want the training to achieve – so many learning requests are a rush. To help your internal stakeholders reach their intended goals and ensure a higher probability of success, it's important to take the time to do a training needs assessment.

Completing a thorough needs assessment forces your project team to consider factors that will affect the training before jumping into project development. These include things like target audience, skill levels, metrics for success, available budget, and critical timelines, and ensures you also account for re-skilling periodically to minimize the forgetting curve. It also answers the five basic questions: who what, why, when and how.

Here are three reasons to perform a needs assessment before beginning training program development.

1. Avoid a past problem or solve a current one

In the customer service example, there was a training program created to address a problem identified in the past and there is still a current issue. Before making any adjustments to the training course, stop and perform a needs assessment.

Review the target audience and their levels of experience – was the training complex for some and too basic for others? Take a closer look at the skills gaps – do you truly understand the underlying issue? In this case you have the benefit of reviewing the training already developed to determine where the content missed the mark and make any adjustments.

2. Create or take advantage of a future opportunity

Is your organization making a major change such as launching an exciting new product, updating your service delivery or streamlining processes? These are important innovations that offer big opportunities for your company – if they go smoothly. If there are issues, it could damage your brand.

In large change management initiatives, far too often training is left until the end of the project. But when your company's reputation and future growth is at stake, it should be part of the planning phase.

3. Provide learning, development or growth

Employees are every organization's most valuable assets. Investing in your employees' professional development by creating a career path and identifying training needs is important to retaining top talent. This can include training to improve performance in their current role, developing leadership skills, and succession planning to build the leaders of tomorrow.

While you know the importance of doing a needs assessment, you may have questions about which type of needs assessment is right for your training project. To learn more, download 5 Types of Needs Assessments. It outlines five approaches, the purpose of each and when to use them.
Choosing the right combination of analysis types will ensure you and your team understand the goals and metrics of the initiative.
And six months down the road, the manager will come back to you tell you how successful the training program was for their team.