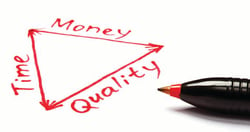 You know the first step in a successful learning and development initiative is a needs assessment. But which type of needs assessment is the best choice for your next project?
Download 5 Types of Needs Assessments
This resource identifies five approaches to analyzing training needs, the purpose of each and when to use them. They can be used on their own or depending on the situation, you can combine one or more.
For assistance with your learning strategy and needs assessment, contact the global experts at TrainingFolks.