What is Technology User Adoption?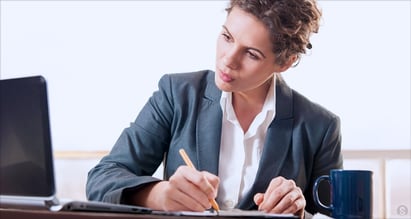 Technology user adoption, in a nutshell, means that all of your company's technology assets are being used at an optimal level. If your employees don't adopt your new technology, what was the point in introducing it? When introducing updates or new software, you have to prepare your employees for these adjustments. That's where user adoption training comes into play. If your company has software changes, or employees are resistant to change - you'll need to develop a technology user adoption strategy.
Why is it important?
Technology User Adoption is necessary, or your employees will struggle to use, and may even avoid your newly implemented technology. Strategizing the adoption process is crucial. Without a proper plan, you and your employees will be confused, meaning you'll be wasting time and money.


When employees aren't properly prepared it results in:
Reduced user productivity

More time training

Inefficient department processes

Increased time spent on troubleshooting

Reduced company morale

Employees don't understand how to use the new technology

Employees not using the new technology
Steps to create a user adoption strategy.

The following steps are the main objectives you need to fulfill. With these tactics, you'll develop a strategy that works for every team member in your organization.
1. Conduct a Training Needs Analysis
A training needs analysis identifies potential user problems with your current software program and allows you to set goals to overcome them. You also need to use it to assess your employees' level of competency and skill prior to training.

The difference between the current and required knowledge will greatly help you determine training needs. To conduct a training needs analysis, put these measures into action:
Identify the business need
Whoever conducts the assessment needs to have a clear understanding of the organization's overall goals. They need to identify the opportunities that will result in the most success.
It's important to understand the current skills of a specific department or employee so that you can compare them to your desired level of competency. Focus groups, employee surveys, and HR records are all good places to start.
2. Design a user Focused Solution
Create your training strategy to solve the pain points of the person who will be taking the training. Much like buyer personas in marketing, you need to create specific training for specific employee groups. For example, a customer service team needs different knowledge of the program than your HR department.

In this step, you need to connect your learning strategy with execution. Before you proceed with training development, review the existing educational content and company policies you have. Is any of it reusable? Does the content still match your brand's guidelines and end goals? It might not be necessary to create all-new content.
3. Conduct a Pilot Study
Test, test, test! Before you launch your training courses, you need to make sure it works. It should address all your employees' needs and be comprehensive. By conducting a pilot first, you can analyze the results and adjust accordingly for a better chance at success. Here are some tips for getting the most out of your pilot project:
Identify your goals for the pilot. What are you aiming to find out from this test? Are there specific issues that you worked to overcome? You should also be able to tell if trainees are navigating the course correctly, easily and achieving the level of education required.

Decide on specific portions of the training material to measure. Don't focus on finishing the entire program before you launch your final training program.

Recruit people to test your pilot out. Build user profiles that match the target employee groups you'll be training. It's important to identify the right people, especially for multiple types of learners. Represent different departments and job roles in large numbers so you have enough data to work with.
4. Have a Comprehensive Communication Strategy
Keep everyone in the loop. Surprises are never a good thing when you're implementing a training course. Let your employees know in advance the exact details of the training. That information should include what you're training them for and what's expected of them. Everyone needs to be on the same page to achieve the end goal.
Here's how to do this efficiently:
Define the content necessary to communicate expectations with your employees. Keep in mind the different teams and departments you need to personalize your content for.

Develop a distribution plan. Determine the most effective way to deliver your content to your segmented audiences.

Evaluate the impact your communication content has. You need to assess how well your communication strategy works after you launch it. Ask your employees what they think with surveys and focus groups. If there are concerns, adjust them to improve effectiveness.
5. Provide End-User Adoption Support
There needs to be plenty of support for those that have completed the training. Rarely will an employee be able to perform immediately with no questions or concerns. Offer them workbooks, reviewable course information, and access to designated person-to-person support. Encourage employees to utilize these resources whenever they need to. Use these tactics for higher end-user success:
Start off right with executive support. Your employees look to higher-ups for leadership and direction. A supportive message from your leadership team will give new hires and current employees the right mindset before they start training.

Stay transparent about the progress of your training project. Communicate with your employees regularly about milestones, rollout progress, issues, and setbacks. You should also send frequent emails to build excitement and awareness about the training process. The more your employees feel included in long-term benefits, the more likely they are to give it their best.

Create individualized content for post-training. Tailor each support avenue mentioned before (workbooks, training course access, and person-to-person support) to each department or team. A one-size-fits-all approach won't have the same effect. Don't just encourage everyone to use this support system, but require it. Send out mandatory feedback questionnaires and create incentives for employees that complete frequent course material reviews.
Get started by creating your Technology User Adoption Strategy that works! Get our FREE download '5 Best Practices for Software Implementation Training'