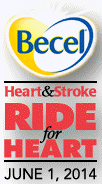 TrainingFolks: Together We Ride!
On June 1st 2014, TrainingFolks came together to show their support for the Becel Heart and Stroke Foundation.
On a beautiful Saturday morning, the TrainingFolks team rode down the Gardiner Expressway and Don Valley Parkway in Toronto with 14,000 other riders for one unified mission – to create more survivors!
TrainingFolks exceeded last year's earnings by raising over $5,400!
The proceeds will provide the tools, resources, and initiatives to reduce the controllable risk factors of heart disease and stroke. Since 9 in 10 people have risk factors, the support reaches far and wide.
The Becel Heart and Stoke Foundation:
Empowers people to make positive changes and prevent disease

Save lives at the moment a health emergency strikes

Promote recovery, where and when it's needed
Goals:
By 2020, significantly improve the health by decreasing their risk factors for heart disease and stroke by 10%

By 2020, reduce Canadian's rate of death from and heart disease and stroke by 25%
Take "The Heart Truth Quiz" created by the Heart and Stoke Foundation to learn more about your risk profile: Click here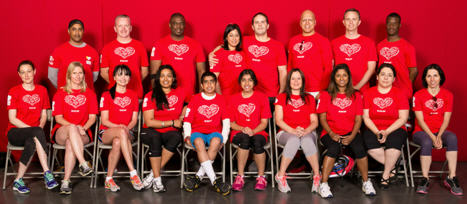 TrainingFolks is a global provider of custom learning solutions, instructional design services, training consultants, and contingent workforce services. Combining award-winning adult learning experience with a proven engagement methodology that includes a talented network of learning professionals, we collaborate with you to implement change. TrainingFolks also has created over the years many food safety training courses for our clients that align with healthy eating habits.