Training Companies ask: Can vILT Really Be Effective?
Training Companies ask: So, just how effective can Virtual Instructor-Led Training (vILT) really be? This is a rising question that training companies and learning specialists ponder over when developing their organization's learning strategies. However, in today's global work environment and with an escalating amount of employees working remotely, the need for live virtual training solutions is increasing. For those new to this training format, some planning tips specific to vILT can guide your organization to create an effective vILT design.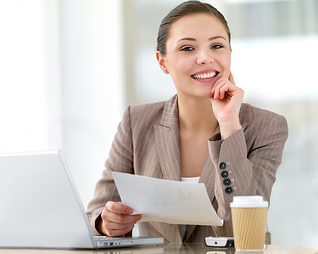 Frequent Interaction – Course designs that allow learners to interact every 3-5 minutes with the platform, with each other, or with the instructor will reduce the participant's temptation to multi-task and will help keep virtual learners engaged.
Set Learner Expectations Early - The learners should know what is expected of them throughout the training. From platform familiarity to participation expectations the learner should not be walking into the training session blind. Ensure the participants understand the tools and features that will be used throughout the session and be aware that they may be asked to contribute to the session. Learners engage earlier and stay more focused during the session when they know the expectations from the beginning.
Visuals Should be Compelling - Pare down the text. Include storytelling and video versus resorting to a straight lecture. Imagine highly engaging team-based activities including Q & A discussions, remote simultaneous role-plays, networking, polls and competitive team challenges. Incorporating individual exercises that create dynamic learning through visual templates, use of competition and interactive quizzes. Use multimedia elements whenever possible!
Utilize Facilitators – One way to reduce confusion and increase effectiveness associated with vILT is to utilize a team of experienced facilitators. This can simplify the process by ensuring every role is covered. For instance, simultaneously one facilitator can present the content and lead activities while the other would manage technical issues, monitor chats, and administer the polls.
The design of vILT programs requires a different approach than classroom programs. Based on current trends, it's likely that vILT will continue to make its presence well known in the learning community. While virtual training can be an effective and useful asset, the training option that is best for your organization depends on multiple factors that should be taken into consideration prior to decision time.
Transitioning from the more comfortable Instructor-Led Training to vILT can be overwhelming, but is doable. Here are some idea's to help ease the growing pains associated with the transition:
Click here to view our industry leading "TRANSITIONING DESIGN FROM CLASSROOM TO vILT" tool.