Top Tools to Writing a Training Needs Assessment

How to Gather Your Data and Ask the Right Questions
Why do you need to provide training to employees? Could it be the need to up skill them on a new technology roll out like Salesforce? Perhaps there is a new company-wide compliance training program that the team needs to get up to speed on. Or, are you trying to increase retention with a winning employee boarding program?
Regardless of why you need to implement training or what kind of learning objectives must be met, the only way to close performance gaps is with a strong learning needs analysis.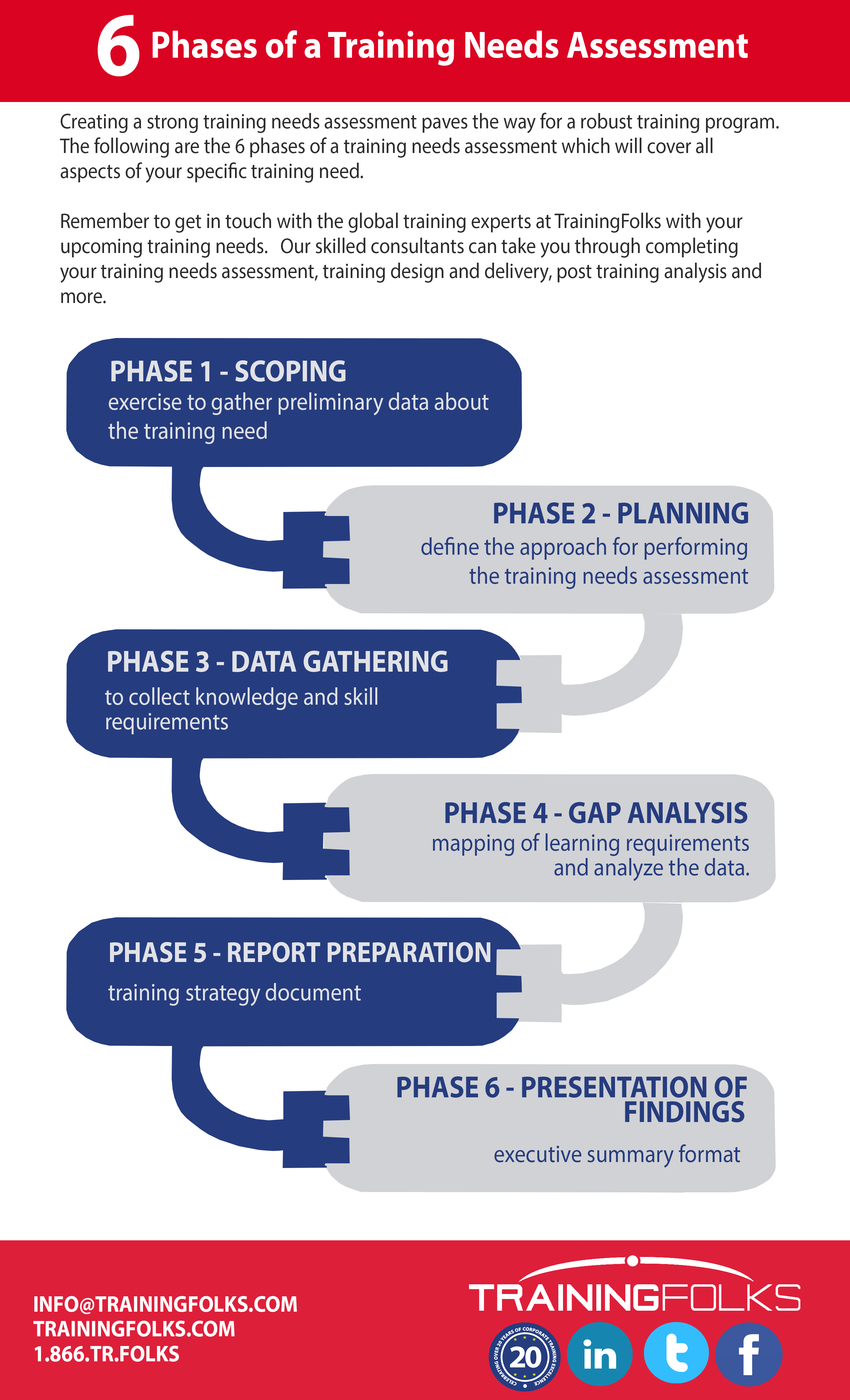 As Learning Leaders it can be a difficult task to get the business behind spending time and money on this stage of learning project however, cost benefit analysis shows time and time again how the right analysis can help surpass the desired outcomes of your program.
Here are 5 top reasons to conduct your training needs assessment.
1. Ensure the training is addressing the actual business need
2. Improve learning and retention
3. Achieve a greater return on the time investment
4. Benefit the bottom line
5. Save time and money
If you want to know how to conduct a training needs assessment, start with this Training Needs Assessment Checklist.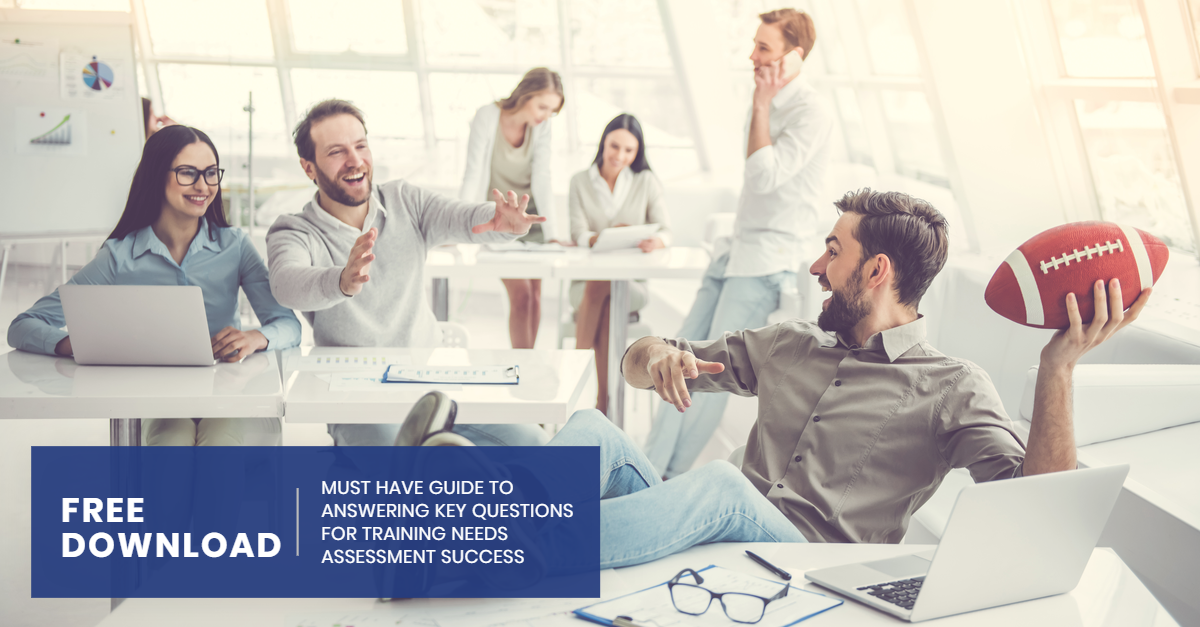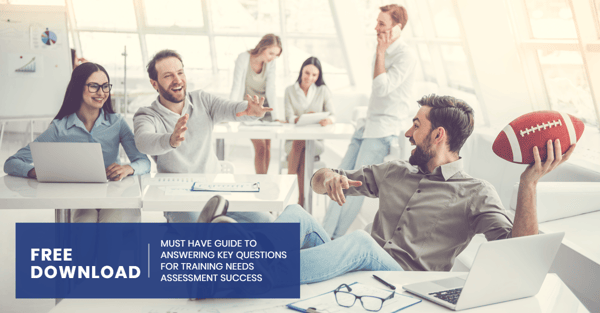 This top training tool will guide you through 10 important training needs assessment questions. These are the questions that you need to understand things like who requires training, what are your goals and objectives, how will you assess employee engagement and more.
Once you've allocated the time, budget and resources required to have a strong needs assessment completed, there may be questions around how to go about gathering the important data you need.
Here are 6 tools that you can use within your learning department to better understand how to provide the best training for employees.
6 Tools to Training Needs Analysis Data Gathering
1. ONLINE SURVEYS
Online surveys are usually created as Web forms with a database to store the answers and statistical software to provide analytics.
They include both open and closed-ended questions with multiple choice options.
Online surveys allow the ability to capture information from a large audience group and can be sent out for data collection over a period not a specific date and time.
The costs are typically minimal and allows for quantitative analysis.
Respondents can take the survey when they find it most convenient allowing for more thought out responses.
2. ELECTRONIC FOCUS GROUPS
Electronic focus groups use interview guides to create synchronous or asynchronous sessions. The first refers to live sessions where all participants take part at the same time. The latter uses email or mailing lists and allows participants to read other comments, contribute as they'd like and do so at any time.
The questions asked here are like the ones asked in online surveys, although more open-ended questions are preferred to allow further probing.
The sequence moves from general to sensitive topics.
Online focus groups are cost effective as compared to the real-time ones. There are no expenses related to accommodation, travel, and so on.
Transcripts are available after the session.
3. BEST PRACTICES LITERATURE SEARCH
Best practices literature searches involve researching how other organizations have solved their performance related issues.
Other organizations may or may not belong to the same industry but can offer some valuable insight to your problem or project.
Looking beyond the related industries and competitors may add great value.
The major source of information is on the internet and is easily accessible at any time.
4. JOB MAPPING
Job mapping involves discovering and recording the tasks involved in doing a job to identify knowledge, skills, expected performance, and barriers to doing the job.
A Job Mapping Worksheet provides a method of documentation.
Doubles as a review of all aspects of the job while gathering information from employees.
Allows organization to assess the current roles and structure.
5. OBSERVATIONS
Observation requires documenting projects/behaviors/roles or environment from informal observation.
Helpful for unstructured observation.
Can be used to authenticate information gathered through other data collection methods.
Provides a 'real' report of the situation or role being observed.
6. TELEPHONE INTERVIEWS
Telephone interviews involve using a guide to attain the desired information.
Telephone interviews are a great way to elicit information from key stakeholders.
Telephone interviews allow flexibility in a global organization and can easily be administered.
If you're ready to move ahead with the right needs assessment, but don't have the right Instructional Designer or team in place TrainingFolks can help.
Contact our team today and talk through your upcoming employee training needs with one of our experts at no charge.