The Phases of Employee Onboarding: How Do You Onboard an Employee Remotely?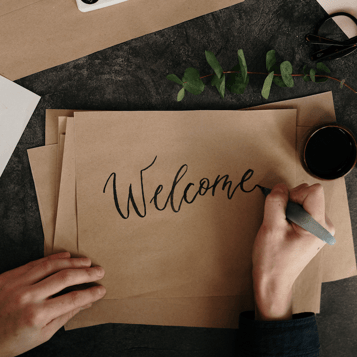 According to a 2022 Employee survey, only one in three organizations offer employee onboarding and orientation. Even if your organization has an employee onboarding program, it's possible that it only focuses on introducing processes and paperwork to new hires.
In practice, onboarding is about more than completing HR forms, setting up work tools, and introducing new team members. An effective onboarding strategy also communicates your organization's goals, initiates professional development opportunities, and integrates new team members into your workplace culture. For many organizations, this process can last months after an employee's first day.
Considering that talent shortages and high turnover are significant challenges for today's employers—and that one out of three new hires quits in the first 90 days—an effective onboarding experience is critical. Successful onboarding can improve retention by 82% and productivity by 70%, saving your organization in the long term. In today's job market, effective onboarding strategies must also be remote-friendly, considering that 75% of job seekers prefer a working setup that's at least partially remote.
How Do You Onboard an Employee Remotely? If you're building a remote employee onboarding program or revisiting your onboarding strategy, here are seven tips to consider.
1. Onboard proactively.
To onboard an employee remotely, initiate the process as soon as you can—before their first day, if possible. At this stage, getting new employees up-to-speed with their daily tasks isn't the goal as much as making touch points to demonstrate that they're valuable team members. This could mean checking in with new employees a week before their start date to see if they have any questions. It could also mean forwarding company videos, social media accounts, or swag to build excitement and get them familiarized with your organization's culture. You can also start making virtual introductions with their new team or mentor.
2. Set up communication tools early.
Communication apps like Slack, Zoom and Google Drive are your new employees' connection to the workplace, so set them up as soon as you can. New hires may be unfamiliar with the type of digital workspaces you use, such as a company intranet or file management system. Ensure that new employees have login access to these tools right away. Provide them with how-to guides so they understand how to navigate your digital workplace tools from day one.
3. Introduce your organization's culture.
Most workers believe that company culture is as important as ever, especially in remote work environments. As part of your initial employee onboarding process, provide new hires with a handbook outlining your organization's culture in detail or have them complete a company values and culture training program. This should include items such as how your company got started, what its overall values and vision are, which projects it's working on, how it has navigated successes and failures, and what its culture looks like outside of core business functions. Consider describing how your organization approaches diversity, equity, and inclusion (DEI).
4. Make new hires feel included.
For many people, starting a new job can feel isolating or intimidating and spark feelings of imposter syndrome. If new hires lack the confidence to ask for help—or don't know who to talk to—their sense of belonging and productivity could be impacted, and they may be more likely to leave. This can be exacerbated by remote work environments that lack small opportunities for in-person connection. To establish community with new hires, prompt meaningful introductions by scheduling an introductory video call with other team members. You can also assign mentors to new employees so they have a go-to person for support.
5. Initiate collaborative projects.
Another way to foster a sense of belonging for new remote hires is to provide tasks and learning opportunities that require collaboration. For example, rather than training only through self-directed online courses, provide learning opportunities centred on team-based tasks. You can also offer virtual sessions that prompt group discussion. As part of your goal-based employee onboarding plan (see below), integrate projects that you know will require collaboration with other team members. While collaborative projects within a new hire's department are helpful, consider setting up teamwork opportunities between different departments, such as product development and marketing. This will help break down silos within your organization and give hires new contacts for future projects.
6. Create a structured, goal-based plan to onboard an employee remotely.
New hires are more likely to become productive if they have adequate support from mentors and understand what they are working toward in their role. Create an onboarding plan that incorporates ongoing support resources and performance targets for new hires for at least a few months after their start date. Make sure you schedule regular meetings and set attainable tasks and milestones that align with each employee's skillsets. Expect to make changes to each employee's onboarding plan depending on how quickly they learn and adapt to their new role.
7. Offer professional development opportunities from day one.
Many employers provide initial job training but take other learning opportunities for granted once new hires have settled into their roles. To attract and retain employees, consider professional development an ongoing investment that you offer from the start. For remote employees, this typically involves providing online courses or virtual instructor-led training (VILT). Check in with new hires throughout the onboarding phase to assess any knowledge gaps and provide professional development for in-demand skills.
According to Gallup, only 12% of employees believe their organization provides effective employee onboarding. If you're one of the 88% of organizations that don't, you could be paying for it through high employee turnover rates, low morale, and productivity loss. The good news is that by taking a few simple steps—from starting your onboarding process early to fostering an inclusive workplace culture—you can build a remote-friendly workplace that attracts and retains talent more effectively.
Ready to get started with Employee Onboarding and not sure where to begin?
Get our FREE DOWNLOAD: "Employee Onboarding Checklist"