TOP TRAINING COMPANY BEST PRACTICES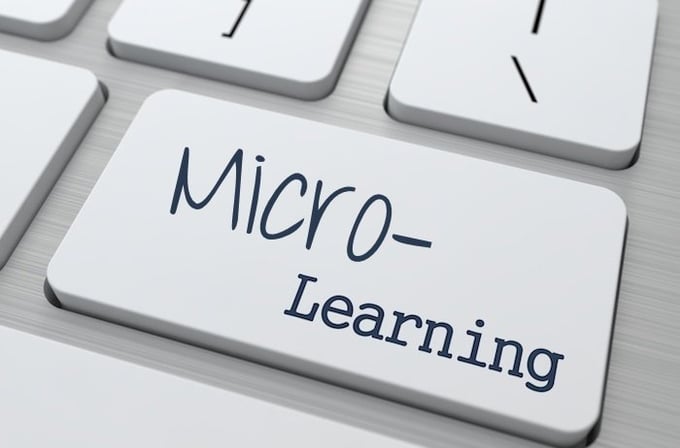 Does your company experience this corporate training challenge? With constant changes in information and technology, employees know they need to be continuously learning to deliver peak performance in their jobs. Yet they are so busy, they struggle to find time for learning and development.
Consider these stats:
1% of a typical work week or just 24 minutes is all most employees spend on learning and development

To learn what they need for their jobs, 70% of employees access search engines and 50% to 60% look for online courses

30% of employees do most of their work somewhere other than their employer's location1
In "The Disruption of Digital Learning: 10 Things We Have Learned" Josh Bersin states, "Digital learning does not mean learning on your phone—it means 'bringing learning to where employees are.' Digital learning is a way of learning, not a type of learning."2
Bersin distinguishes between macrolearning and microlearning:
Macrolearning is when we want to truly learn an entirely new domain.

Microlearning is what we can quickly read, view, or consume in 10 minutes or less.3
While macrolearning and longer format courses have an important role in successful learning and development programs, retention of the information can be challenging for many employees. The Ebbinghaus Forgetting Curve "…shows how information is lost over time when there is no attempt to retain it."4
Bersin suggests the way to overcome the "curve" and reinforce learning is with a review of the information – immediately after completing a course, a day later, a week later, a month later.5

Microlearning – short training units focused on one specific topic – is a training format that can complement your company's longer format corporate training courses. The short format makes it ideal for providing learners with a review of key training information to support retention and combat the curve.
If you want to implement microlearning as part of your company's learning and development program, the TrainingFolks Microlearning Toolkit can help you get started. Download one or more of these handy resources to to discover microlearning best practices that will meet the corporate training needs of your company.

Microlearning 101
Learn the basics of microlearning and how this popular training tool can improve the way your company develops and delivers training.
Achieving 5 Learning Objectives with Microlearning
This tool can help you to assess if microlearning is right for your organization, as well as help to make the case for introducing microlearning to meet your company's training objectives.

5 Training Topics for Microlearning
Learn 5 corporate training topics that are well-suited to microlearning and why this training format is so effective.
Microlearning for Sales and Service
Your frontline staff are the face of your organization. That's why it's critical to ensure your customer service and sales training programs are providing your employees with the knowledge and skills they need to deliver an outstanding customer experience.
1, 2, 3, 5 The Disruption of Digital Learning: 10 Things We Have Learned