TOP TRAINING COMPANY BEST PRACTICES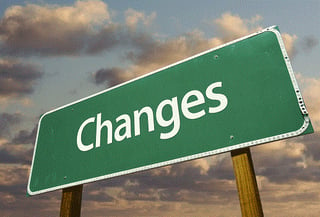 The only thing that is constant is change, and the top companies recognize that change is inevitable as they continue to grow and evolve.

In most cases, successful change initiatives are those in which the project leaders communicated the planned change and the benefits for end users early and often, and included a plan for any required training at the beginning of the change management process.
Unfortunately, more often than not, the need for training in these projects is identified too late in the process, or is an afterthought. In this situation, training development and delivery may be rushed which can make both employees and facilitators feel overwhelmed and frustrated, and employees may not retain the information learned in the training program. People are generally resistant to change, and may revert to the old, more familiar ways of performing tasks, which can result in a failed change initiative.

To avoid wasting valuable time, resources and money, learning leaders can help their companies be more effective during organizational transformation – especially when managing training for important change initiatives – by following these steps.
1. Gain leadership support
With any important change initiative it is critical that the leadership team supports the project. It is especially critical that they understand the need for training to ensure that once the change is implemented the employees impacted are in a position to use the new process, procedure or technology to increase productivity.
2. Ensure two-way communication
Communication is key in important change initiatives. Keep stakeholders informed of the project and progress with regular updates. Allow end users to ask questions and voice concerns – these points can be addressed as part of the training.
3. Involve end users at every step
As part of the change management plan, make sure the people impacted are included at each stage. Ask them about their roles, how the change will impact their daily job and what the need to ensure a successful project. The issues and opportunities they identify will be an essential part of the training program.
4. Focus on implementation
Whether the change is internal or customer facing, focus on the change implementation roll-out. Have key people available to help the users with questions – this is more important with changes impacting customers, but is also a vital step in ensuring adoption by employees. Be responsive rather than reactive and be open to making tweaks as necessary.
5. Track results
As part of the change initiative, determine the measures for success. Follow-up after 30 days, 90 days, or whatever intervals make sense for your organization or the project. Determine if additional training is needed, or perhaps you can reinforce the training by introducing a modality such as microlearning.

If your learning and development resources are stretched thin, consider supplementing your internal team with external resources. If you partner with a top training company, they will be able to recommend organizational change contract trainers with the right skills to assist you on the project.
To prepare yourself for your company's next important change initiative, download Implementing and Supporting Training for Important Change Initiatives. This infographic is an invaluable tool that will help you gain stakeholder acceptance of your learning strategy that supports their change initiative.