T
IPS FROM A TOP ELEARNING COMPANY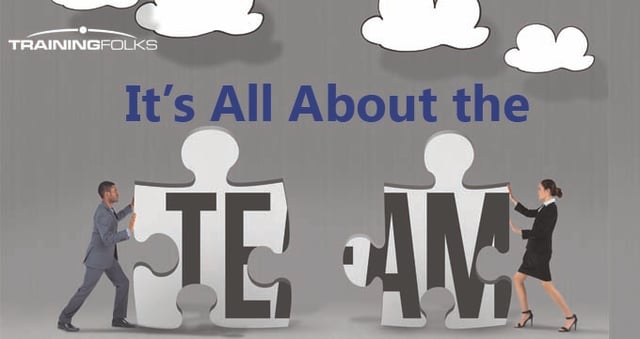 With the NHL and NBA playoffs heating up, many people are thinking about what makes a great team. Any sport brings together players who have outstanding skills in the different positions, fielding top players as they strive to win it all.

The same goes for building business teams. To ensure your corporate training programs are successful in meeting the business objectives and closing the skill gaps, you need to bring your best people to the table. Assembling a group with diverse backgrounds, knowledge and expertise results in a stronger team.
Let's say a new training project just crossed your desk – your retail company implemented a new learning management system (LMS) a few months ago, and the project owner wants to take an existing instructor-led training program online. This new eLearning program will include aspects of gamification and microlearning, and the plan is to roll it out to various store and office locations across the country.

You're excited because you've been anxious to incorporate these concepts and delivery methods into your training programs. As you're reviewing your learning and development resources to build your team, you realize that no one in your department has the level of experience needed in these areas to create the courses as planned. Rather than going through the lengthy process of recruiting and hiring a full-time employee to fill this gap, an eLearning company can quickly find you the right L&D professionals for the project.

Top eLearning companies have a network of training professionals with a wide range of expertise in all aspects of learning and development, and across all industries. By outlining the project and the required skills, an eLearning company can provide the specialists you need – from project managers to instructional designers, subject matter experts (SMEs) and LMS administrators.

Using an eLearning company gives you the flexibility to draft your A-team – it could be a hybrid team consisting of a combination of employees and consultants, or an entirely external team, depending on the needs of the project.

To learn more about the key roles and responsibilities required for your eLearning project, download "Your eLearning Dream Team".
If you need help drafting your eLearning dream team, contact the corporate training experts at TrainingFolks.