CUSTOM TRAINING TIPS FROM YOUR TRAINING COMPANY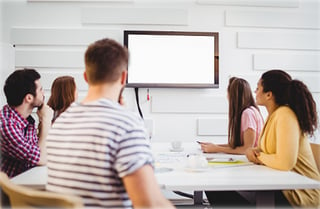 When learning leaders are presented with the task of developing a new training program, the first step is a needs assessment. This assessment helps to identify the business objective of the training and the knowledge and/or skills gap it is addressing. A question that is asked early on in the process is whether the new program can be covered by off-the-shelf training or if custom training is the better choice.

Here are some of the features of each type of training:
Off-the-Shelf Training
Quick to implement – the courses have been developed and are ready to deliver

Courses feature a broad range of learning objectives

Useful for generic training courses such as computer programs, soft skills that are not company specific
Custom Training
Subject matter is developed based on the needs assessment to address the specific training objectives and knowledge/skills gaps

Content is relevant to your industry

Examples used in the courses are specific to your organization and the audience, and can include case studies, company terminology and real-life scenarios employees may face in their daily jobs to make the training more meaningful and engaging.

Topics include changes to internal company processes, product launches, or adopting new proprietary technology
Both custom training and off-the-shelf training have a place in your company's learning and development program, each serving different business needs. With off-the-shelf training, courses are delivered "as is", so there may topics learners don't need. It is also "one size fits all" which means that it doesn't take into account the varying skill levels of learners – employees with advanced skills may be bored, while those with basic skills may need more assistance than is available in the training.

When you're planning a new learning and development program, download "Customized Training versus Off-the-Shelf: How to Choose?". It covers the top points to consider for your courses and will help you determine which option will best suit your company's training needs.
If you want to discuss these options and your company's requirements for eLearning development of new training programs, contact the global training experts at TrainingFolks.