Building Your Instructional Design Team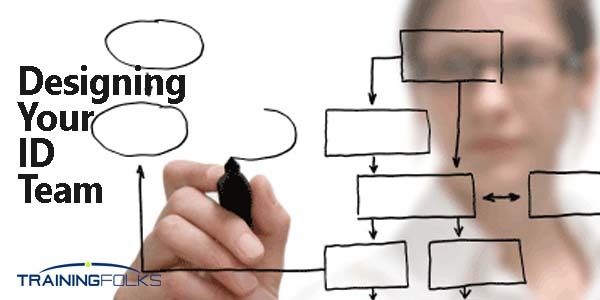 Putting together the right team of Instructional Designers can be a challenge for any organization. Whether it be a contract Instructional Designer or an in house hire, figuring out expectations, deliverables and what traits you're looking for are critical to getting the organization on the right track.Here at TrainingFolks we see a large variation in the questions we get from clients about what IDs will bring to the table. Essentially, they are responsible for managing the total learning experience by partnering closely to develop and deploy learning strategies and initiatives that support the accomplishment of the business unit's goals and objectives.
Right, so broken down, here are key areas that you can expect your ID to cover off.
Assessing and managing training needs and identifying performance gaps.
Developing training solutions that support strategic goals and leverages appropriate resources to design and implement the strategies.
Consulting and coaching senior leaders on learning applications.
Developing strategies, full program curriculums, learning architectures, learning plans and competencies.
Evaluating the impact of recommended solutions.
Provides a toolkit of methodologies, tools, templates for client adaptability.
So once you're clear on what you can expect from your ID, the question becomes-how will you find someone to fit the role? Hiring is another big challenge for our clients, and a key area that they are glad to pass off to us! When looking for your star hire, you need to begin at the interview stage where asking the right questions can provide some great insight into your next team member.
Download our free ID Interview Questions which provides a guide to answering some key questions like:
Do you want to work with this person?

How would you feel about interacting with them on a daily basis?

What personality traits stood out with this candidate?

Does it seem like he or she will mesh with the team and get along with your SMEs?
Lastly, you should have a good understanding of what authoring tools your new ID should be proficient in. These include programs like Adobe Captivate, Articluate Storyline 2, Adobe Connect, WebEx, SmartBuilder and Tivantis Lectora to name a few.
There are a number of areas to consider when bringing on an Instructional Designer but clearly outlining your expectations, requirements and internal tools will allow you to find the right fit!
If you're looking for some help in the area, TrainingFolks are experts in placing global Instructional Designers across industries. Contact us today for more information to help you find the right candidate for your next project.