What is the Secret to Employee Retention?
Learning Tips from Top Training Services Company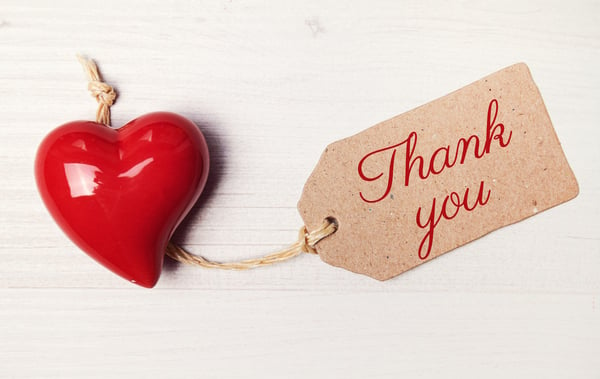 Ah the question on the minds of all HR professionals, hiring managers and senior leadership.
And rightfully so. High employee turnover costs US Companies over $160 billion a year![1] and is a growing problem across companies in all industries. While part of the issue could be due to the Millennial workforce, other important factors include poor hiring processes, mismatching candidates with corporate culture, a lack of effective training and development or terrible onboarding. An additional factor for employees leaving, and one that is something that many companies can address quickly, is that of employee recognition and rewards.
Showing employees that you appreciate their hard work and more importantly their dedication to the cause can go a long way and in many cases cost nothing. A recent survey showed that nearly 50% of workers said they'd leave their jobs if they didn't feel appreciated by their managers![2] That's a staggering number when you consider how easily retaining those employees could be with the right program in place.
Take a look at these interesting statistics around employee rewards and recognition from Engagement Trends.[3]
65% of employees prefer non-cash incentives.

88% of employees agree it's important that employers reward employees for great work.

41% of employees say their employers effectively reward employees for their great work.

90% of employees who work in organizations with effective rewards programs agreed with the statement "my work makes a difference.

47% of employees want to receive rewards spontaneously.

38% of employees want to receive rewards in exchange for good work.

Over 65 % of employees surveyed strongly agree that both travel and merchandise awards are remembered longer than cash payments.

Only 14% of organizations provide managers with the necessary tools for rewards and recognition.

Only 37 % of organizations agree that their rewards programs consider the multiple generations in the workforce.
The numbers strongly suggest that a well thought out rewards and recognition program that speaks to what employees find important as a means of acknowledgement for their work can increase retention rates as well as employee engagement, saving companies billions and cost them far less.
If you already have a program in place, it may be time to revisit it to ensure that you're in line with the change in your generational demographics. What a Baby Boomer may find rewarding is drastically different from what the upcoming Gen Z may see as value. Other values have changed as well, and now things like charitable work, social activities, tuition reimbursement, health insurance and other employee retention strategies along with on the fly call outs to note a job well done are all important to decreasing turnover rates.
If you don't have something formal in place think about why? Maybe the company likes leaking unnecessary dollars each year on turnover or really likes the idea of paying unproductive employees? Or perhaps the organization enjoys poor reviews on popular employment sites or damaging commentary on social media around being a poor employer?
Or maybe it's not as dramatic and the real reason is due to a lack of knowledge of where to start formalizing your program and a shortage of internal resources to dedicate their time to creating the program.
If you need the help, the good news is that there are professional corporate training companies like TrainingFolks with the expertise that can help your company to achieve a winning employee rewards and recognition process and program. Furthermore, they can train your leaders and build the communications required to share your program with the company and external marketplace where it makes sense.
Get started with either revisiting or creating your new program by downloading this free eBook from TrainingFolks entitled: The Rewards of Recognition: 8 Steps to Results Bases Recognition.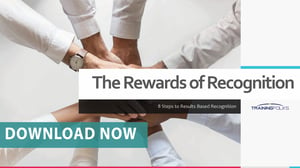 Remember, sometimes a simple thank you is all your employee needs to feel good about their work at the organization and their place on your team. This Valentines Day be sure to show your team just how much you care!
[1] https://www.forbes.com/sites/jeffboss/2018/02/26/employee-turnover-is-the-highest-its-been-in-10-years-heres-what-to-do-about-it/#4bb14088478c
[2] https://www.quantumworkplace.com/future-of-work/infographic-17-shocking-employee-turnover-statistics
[3] https://engagementtrends.com/12-shocking-employee-rewards-program-stats/