Is your organization going through a merger or acquisition? Don't forget the value of working with management training consultants and to download our Merger & Acquisition Checklist!
Management training consultants understand the complexities behind management training. Especially during a merger or acquisition, there can be battle lines that arise based upon the pre-existing entities. For any company or organization, if not handled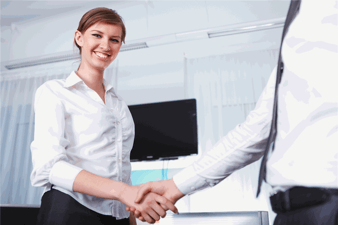 appropriately, this can be deadly. Regardless of industry or size, all companies have something in common - they survive by maintaining satisfied customers through their employees and managers. The importance of developing, training and rewarding a company's employees through management training cannot be over estimated, and having a third party management training consultant who can be impartial and objective can provide much needed expertise and guidance through choppy and difficult times.
Obviously it's important, when hiring a management training consultant, to match the organizational need with the experience and knowledge of a professional team. Training, leadership, change management training, change initiative planning, consulting, and individual coaching or team coaching services, must all be aligned with the company's goals and objectives.
A great

management training consultant

can help your team learn how to:
Motivate your employees for best performance

Communicate effectively with the team

Influence change initiatives and program adoption
Management Training & Organizational Development
We work with your leadership team to identify training needs, and to design, develop, implement, and evaluate management training and organizational development programs to meet your company's strategic objectives. We have experience in developing end-to-end management training programs for marketing, sales, and technical teams in Fortune 500 companies both domestically and internationally. Our experience and insight can shorten your development cycle and free you to focus on other areas.
Whether through individual assessments, team building, 360 assessments,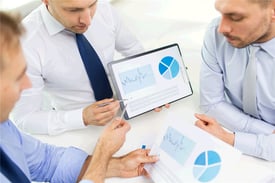 leadership development, managerial coaching, peer to peer mentoring, and even succession planning, these should all have executable solutions.
Management development training – New supervisors and managers can effectively shorten the learning curve, immerse the new associate into the organizational culture and increase productivity for the new associates to grow into future leaders and organizational managers.
Customized Training Programs - These can be the impetus for coaching programs to ensure that leadership teams are modeled to the organization's culture and values. In addition, custom training can be the catalyst to inspire teams and team building within the organization.
Management Leadership Training – To support succession planning and leadership development, customized leadership training can prepare emerging leaders for effective leadership roles and give them the skills to step up when the need occurs.
Communications Planning – Design, plan, implement and manage internal communications programs and train the team to coordinate and plan effective communications within the organizational structure. Typically, communications during a merger or acquisition can suffer due to the inability or unwillingness for the old organizations to accept change and communicate. Having a management training consultant or change initiative intermediary can help the organization smooth over the difficult or tenuous situations that can evolve.
Project Management – Experience with planning, implementation and managing training projects is important in order to realize the value of the investment in training. Working closely with leadership teams, the transition project plan, training implementation, rollout plans and stages and deliverables (including training curriculum, materials, and schedule for training all the users of the system) should strategically allign with business goals.
Implementing a new program or going through a merger or acquisition can be difficult, particularly when the changes to the organization impact all the employees in one way or another. Investing in a management training consultant to determine and chart the path can be the most efficient and least costly way to move forward. Contact us today to ensure your next merger or acquisition is a success!