Social media training in the workplace is becoming as common as ethics and diversity training. Why? There are more and more examples of employees misusing social media in ways that harm the organizations they work for. Our training consultants have seen the damages that occur, bad publicity, and at worst, they have seen damaging lawsuits that affect an organization's success and profitability. An understanding of the dos and don'ts of using social media at work is essential to every employee in every organization.
Download our "Mission Possible: 6 Guidelines for Social Media Training Presentation" today!
An organization's public image and reputation depend on how well it guides its employees to exercise good judgment when using social media, and on its ability to navigate the difficult situations that arise from social media interactions.
Let's go over some statistics relating to the use of social media in the workplace.
53% of employers have a formal social media

policy—that

means 47% do not.

42% of employers say no to all use of social media.

59% of media companies actively encourage employees to use social media.

71% of energy companies prohibit all social media use at work.

65% of small businesses use social media for recruiting, as do 51% of medium businesses and 44% of large businesses.

More than 50% of employees who are 55 and older use




social media at work every day.

40% of Gen Y workers rate access to social media over




receiving a higher salary.
The Law and Why Social Media Training is Imperative
The National Labor Relations Board (NLRB) issued a guidance document in May 2012 that provides additional information about how the NLRB interprets workplace social media policies. The items below are among those that may be considered unlawful.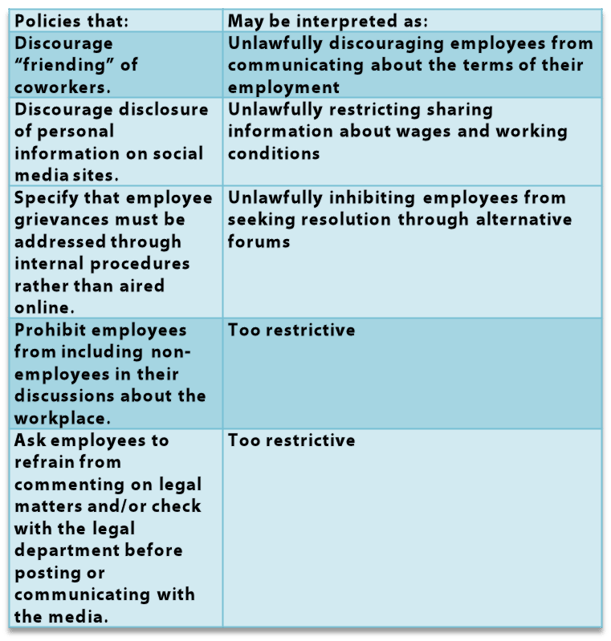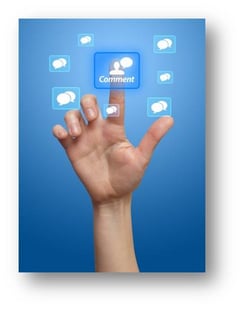 Business Benefits of Using Social Media and Providing the Right Social Media Training
Now that we've talked about lawsuits and potential problems with social media, it's worthwhile to review its many benefits. When used effectively, social media can enable your organization to:
Promote its products or services.

Increase visibility and goodwill in the community (geographic and online).

Engage more directly with customers.

Improve and increase networking relationships.

Recruit new employees, attract potential clients and customers, and establish new vendor and supplier relationships.
People today form opinions about your organization based on its social media presence. Therefore, it's critical for you to actively shape your online image and reputation. As you build your organization's social media presence, it's important to review our "Mission Possible: 6 Guidelines for Social Media Training Presentation" to make sure your organization is on the right path.
Reap the rewards and avoid the risks! Receive top-notch social media training at your organization. Contact the experts at TrainingFolks today!