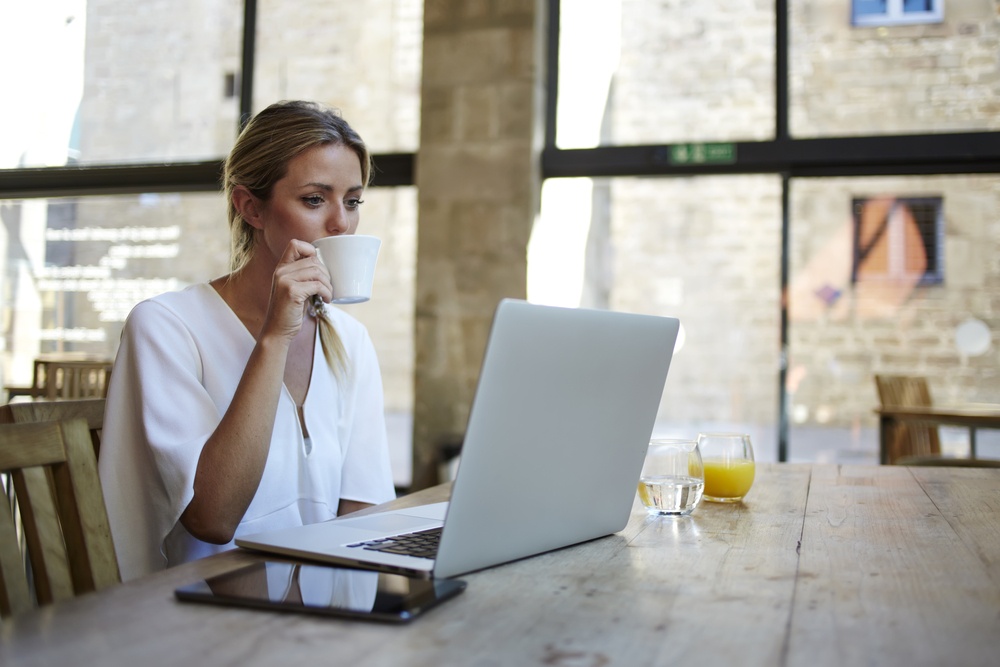 Management Tips for a Remote Workforce
With the two big holiday celebrations this week – the Fourth of July in the U.S. and Canada Day in the north – the summer season is officially here!
This is the time of year when more employees take advantage of their company's remote work options. It gives them the flexibility to participate in family activities, spend more time in front of the computer and less behind the wheel, while improving productivity and work-life balance.
Managing a remote workforce can be different than managing onsite employees. Learning Leaders can assist department managers who may not have experience with this management style by sharing these seven tips for a successful remote work environment.

Hire for remote work
Not everyone is suited to working remotely – some people need the discipline and social interaction of a co-located workplace. Select employees who are highly motivated and capable of working independently.

Establish processes
Put processes in place so everyone understands how work is to be completed, where documents will be stored and how they will be shared. Project management and collaboration tools can facilitate the processes.
Set goals and deadlines
For each project and deliverable, establish the goals and objectives, set expectations and schedules – it's all about the results. This will help remote employees prioritize tasks and better manage their time.
Schedule one-on-ones
Plan a regular check-in with each team member. Take this time to review progress on projects, answer questions and handle concerns.
Keep the lines of communication open
Use IM (instant messaging) for quick questions – it is the virtual equivalent of popping your head in the office door. Be sure to set etiquette rules for using this tool, for example, check the person's status before sending a message and a "Do Not Disturb" should be treated like a closed door.
Trust your employees
If you've hired enthusiastic and disciplined employees capable of working independently, let them get to work – don't micromanage them. They will manage their own time and work on their personal schedule and to meet the schedules and deadlines you've already established for each project.
Plan social time for your team
Team activities can be even more important for remote workers as they don't naturally bond with team members as in a co-located environment. Plan social interactions using video, giving people time to chat and connect on topics other than work.
In one case, a manager set up a virtual baby shower for one of her employees. She made sure the cake and gifts were delivered in plenty of time for the event, and her co-workers watched her open presents via video.
A helpful resource Learning Leaders can provide to managers is Remote Working: Setting Up Employees for Success. It outlines five areas for managers and remote workers to consider when preparing to work from home, to help your teams make the most of their off-site work arrangements.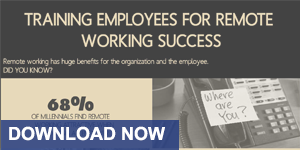 If your organization needs help with leadership training for managers of dispersed teams, contact the experts at TrainingFolks.