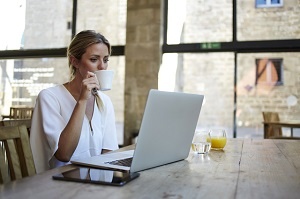 More organizations are discovering the benefits of remote work -- increased employee engagement and productivity, reduced turnover, and lower overhead costs.
To help employees get the most from the off-site work experience, download this infographic. It outlines 5 important areas all workers need to address when setting up their remote work environment.
Get your infographic today!
If you would like to explore the eLearning or blended learning options available to train your employees in remote working best practices, contact TrainingFolks.