TIPS FROM YOUR TRAINING COMPANY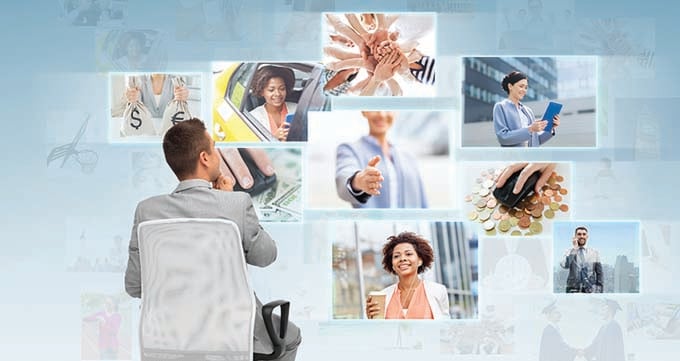 In many organizations there is one team tasked with recruiting and hiring key talent to help achieve corporate goals and a separate one that is focused on developing that talent once they are part of the organization.
Can these teams work together to further productivity and success? The answer is yes, and this has become even more prevalent with the make up of the current and future workforce.
For example, a recent UNC survey reported that 65% of Millennials say that the existence of personal development opportunities was the most influential factor in choosing their current job.
We know that offering career development opportunities to employees encourages them to stay with the company as well as increases productivity by minimizing the skills gap. But how can it work in reverse? How can the learning and development department help with recruitment?
Rewards and Recognition
While salary is still a factor for employees entering the workforce, there are many additional factors that are considered before selecting an employer. What kind of employee rewards and recognition program do you current have in place? Are leaders trained to identify opportunities for praise and then to deliver it in a timely and appropriate manner? How does your Communications department share these practices with the marketplace for potential new hires to discover when they search your organization or brand?
Download the free eBook Say Thank You. 8 Steps to Results Based Employee Recognition for additional ideas on how you can build your current employee recognition program further and learn why this can greatly impact your recruitment results.
Developing Female Leaders
As organizations continue to create new policies and practices around hiring and developing their female leaders, sharing this information with the market can greatly enhance your recruitment. Strong candidates that may be considering multiple offers will weigh their long-term opportunities for development and advancement against a company that does not offer them.
Download Storming the C-Suite: Developing Your Female Leaders and learn why developing your female C-Suite is so important in today's marketplace and how you can implement some key policies and procedures to foster this further.
Work-Life Balance
Work-life balance can mean different things for different people but what they can all agree on is the importance of an organization's culture with regards to a balance and the importance of it when considering a job offer. According to Fidelity Investments, when evaluating a job offer, 58% of Millennials and 53% of Gen-Xers cite improved quality of work life as more important than financial benefits.
How does your organization rate when it comes to things like working remotely, flexible hours or supporting a healthy lifestyle? Consider updating your practices as well as training your leadership teams to live and breath this mantra. Then it is up to your Communications and Recruitment teams to tell potential candidates all about it.
Onboarding
A big factor for new hires leaving an organization within the first year of employment is a poor onboarding experience. Without the support from their leaders and team, new talent can easily feel displaced, unproductive and demotivated causing them to look for alternatives.
Building a strong onboarding program that considers key touch points can make all the difference in shaping your organization's image in the marketplace. Consider job sites like GlassDoor where current or former employees can leave a review. What would you like them to say about your organization and their experience?
Download the free ebook Employee Onboarding Handbook to help build a strong onboarding program and use this easy to follow checklist to evaluate your current program.
While these are only four areas that the learning and development team can directly affect recruitment, simply having them in place is not enough. The key to having a positive image in the marketplace where potential candidates are looking for information about your company is to communicate it effectively.
Social media, special events, press releases, and website updates are all great places to start sharing how great the company is and why new candidates should choose your organization above any other!