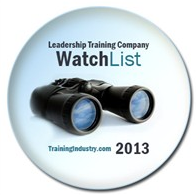 TrainingFolks has once again been selected to the 2013 Training Outsourcing Companies Watch List!!
Applicants selected to the 2013 Training Outsourcing Companies Watch List demonstrated excellence in many areas, including:
Innovative service offerings
Ability to provide services on a global basis
Unique and proven approach to Business Process Outsourcing (BPO) solutions
Quality of client served
Who is the TrainingIndustry.com?
TrainingIndustry.com spotlights the latest news, articles, case studies and best practices within the training industry. Focus is on helping dedicated business and training professionals get the information, insight and tools needed to more effectively manage the business of learning.
The 2013 Watch List
TrainingIndustry.com decision on the top training companies was based on extensive research, interactions and thorough analysis of the capabilities, experience and expertise of hundreds of learning organizations.
"The 2013 Watch List includes a select group of training companies poised to capture market share in the training outsourcing space," said Ken Taylor, Chief Operating Officer, TrainingIndustry.com. "Each of these training companies provides innovative solutions to a variety of global clients, enabling them to increase their reach - and revenue - year over year."
"This year's Training Outsourcing Watch List recognizes eight companies that have developed distinctive and proven BPO solutions," said Doug Harward, Chief Executive Officer, TrainingIndustry.com. "Their extensive range of capabilities and impressive client lists ensure that they will be sharp competitors in the expanding training outsourcing market."
CLICK HERE: View the 2013 Training Outsourcing Companies Watch List
TrainingFolks
It has been a busy year so far here at TrainingFolks and our efforts have been paying off. In addition to recognition from TrainingIndustry.com, we have experienced tremendous growth and opportunity in both our internal team and client list.
Here is a list of our clients we have provided training services.
Our team here at TrainingFolks looks forward to continuing to help organizations implement change initiatives, and are optimistic about our continued growth in the future.