TRAININGFOLKS AT RIDE FOR HEART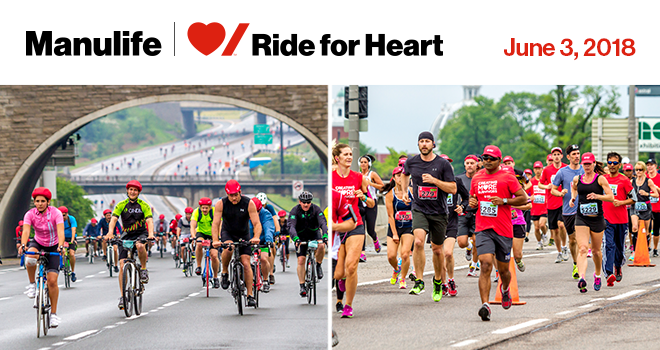 The rain held off and the sun even peeked out as Team TrainingFolks took to Toronto highways on June 3 for the Manulife Heart & Stroke Ride for Heart.

This is the sixth consecutive year TrainingFolks participated in this event as part of our corporate social responsibility to give back to the community. Our riders, runner and walkers were happy to be able to raise funds for this very worthy cause that has touched so many of us.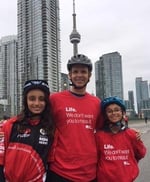 "Every year I've been impressed by this outstanding event, and this year was no exception," said Matt Davis, CEO and Co-Founder of TrainingFolks. "The Ride for Heart is so well-organized and high-energy, and the opportunity to ride, run and walk on the Gardiner and DVP is something everyone in this city should experience. Most importantly, we are pleased to donate to a cause that helps prevent heart and stroke disease and create more survivors."

Focus on Women

When it comes to heart disease and stroke, the focus has traditionally been on men who exhibit the classic symptom of extreme chest pain.
The reality is that heart disease and stroke are the #1 cause of premature death for women in Canada, yet in 53% of women, the heart attack symptoms go unrecognized. There is not as much money spent on the health of women in this area, with two-thirds of all heart disease and stroke clinical research focusing on men.1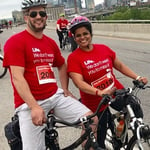 This year, Heart & Stroke has focused on women, to get the word out on treating and preventing these conditions.
The signs of heart attack in women include:
Chest discomfort – Pressure, squeezing, fullness or pain, burning or heaviness

Sweating

Upper body discomfort – Neck, jaw, shoulder, arms and back

Nausea

Shortness of breath

Light-headedness2
Learn the signs and if you or anyone close to you experiences these symptoms, call 9-1-1.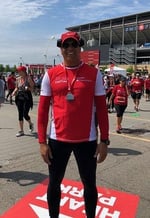 Help Us Reach Our Goal

While the Ride for Heart is over for another year, the fundraising continues. To date we have reached 61% of our goal of $7500!
The donations will be open until Friday, June 8 – please help us reach and surpass our goal to give those people suffering from heart or stroke disease more time with their families and friends – donate today!

To those who have already donated to TrainingFolks, a big THANK YOU!

And congrats to our entire team!
1, 2 Heart & Stroke Foundation