TRAININGFOLKS CYCLES PAST $6000
The enthusiastic TrainingFolks team joined over 20 000 riders, walkers and volunteers at the 29th Becel Heart&Stroke Ride for Heart event this past Sunday.
Choosing two wheels over the traditional four, the team took to the traffic-free Gardiner and Don Valley Parkway riding distances of 25-75 km in efforts to raise a team goal of $6,000 this year.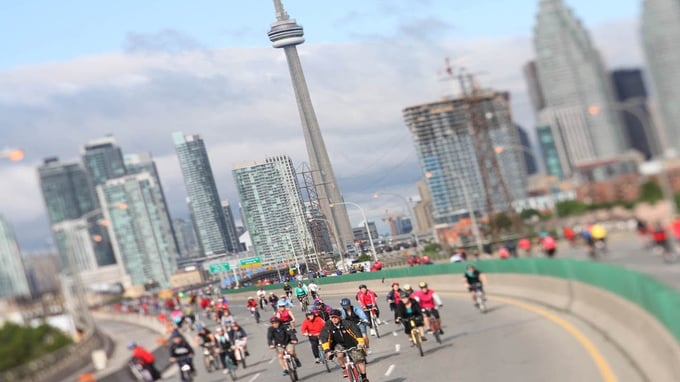 "I am very proud that our team participated for a fourth consecutive year and that we were able to surpass our goal of $6,000" said Saqib Hassan, President, TrainingFolks. "It was a collaborative effort amongst all of our riders and our generous supporters."
Heart disease continues to be the leading cause of death for both men and women, with someone dying every 7 minutes from heart and disease and stroke. The funds collected are invested in life-saving heart disease and stroke research, supporting almost 1,000 researchers across Canada as well as in training Canadians in CPR and to create survivors with 165,000 reported in 2015 alone.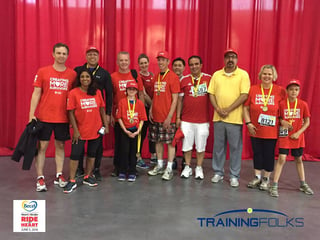 "This is truly a wonderful event and a great way to bring the team together to support a cause that affects us all in one way or another," said Hassan. "We're looking forward to growing our team and upping the anti for next year!"
Learn more about TrainingFolks today!