TOP TRAINING COMPANY RIDES FOR HEART

The countdown is on! The 2018 Manulife Heart & Stroke Ride for Heart, Sunday, June 3, 2018, is now less than a month away, and team TrainingFolks shifted their fundraising into high gear with a kick-off lunch on May 3.

Ride for Heart Corporate Challenge representative Kyle Mottram attended, and gave an inspiring presentation to show the progress being made in the treatment and prevention of heart disease and stroke, and how the money we raise contributes to this cause.

One exciting breakthrough is the work of Dr. Kim Connelly, a Heart & Stroke funded researcher working at St. Michael's hospital in Toronto. Working with his team, Dr. Connelly is getting close to a treatment that will allow damaged hearts to heal themselves.

Until now, once a heart had been damaged by disease or a heart attack, there was no way to repair it. The team's research has found a way to take some of the patient's own cells, modify them and inject them back into the damaged heart muscle. Check out the video to learn more.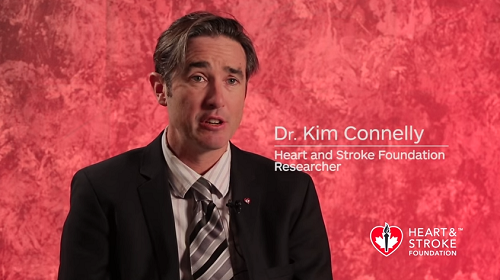 TrainingFolks is dedicated to corporate social responsibility and giving back to our surrounding communities. Over the past five years, we have raised almost $30,000 for the Heart & Stroke Foundation.
Please help TrainingFolks reach our fundraising goal of $7500 – donate today!