TOP TRAINING COMPANY BEST PRACTICES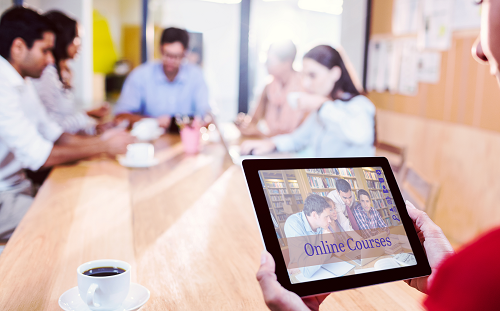 With more employees using mobile devices and working remotely than ever before, developing mobility initiatives and strategies is becoming a top priority for organizations of all sizes.
Cisco's 2015 Mobility Landscape Survey states that 69% of respondents agree or strongly agree that "over the next 10 years, mobility will impact our organization as much as the World Wide Web has over the last 20 years."1
Further, "78% agree mobility is a strategic imperative for our organization's success."2 Since the survey was done, these numbers have likely continued to increase.
Mobile accessibility offers opportunities for many areas of business – increasing employee productivity, engaging with customers, providing better customer service, improving training delivery, and more.
Here are three reasons to introduce mobile learning into your company's training programs.
Train employees in dispersed locations
In today's increasingly virtual work environment, many company's have remote employees working from home offices or in dispersed locations across the country or around the globe. To ensure all employees receive the same training at the same time, mobile learning is an effective solution.
Maintain or increase productivity
Employees are busy, and taking them away from their daily jobs for a day or more to attend training can make their jobs more stressful, not to mention how it will negatively impact the training experience.
Scheduling in-person training for remote workers at different locations at a time that is convenient for everyone can be challenging and costly.
With mobile learning, employees can work at their busiest times and take their training courses during less stressful periods when they have some downtime, improving the effectiveness of the training.
Convenience and flexibility
With mobile training, employees can access the courses they need to complete at their own convenience -- during their daily commute, after putting the kids to bed, or while waiting for a flight. When employees are more relaxed and focused, the training is more effective.
Employees can also access training when they need it for a refresher course before an important meeting or while working on a big project.
To learn more about taking your training mobile, download the eBook "5 Mobile Learning Best Practices". It covers five areas you need to consider when introducing mobile training into your learning and development programs.
Is your organization ready to implement mobile learning? To find out, simply answer these 5 key questions.