HOW TO MAXIMIZE YOUR INTERVIEW
TIPS FOR CONTRACT TRAINER SUCCESS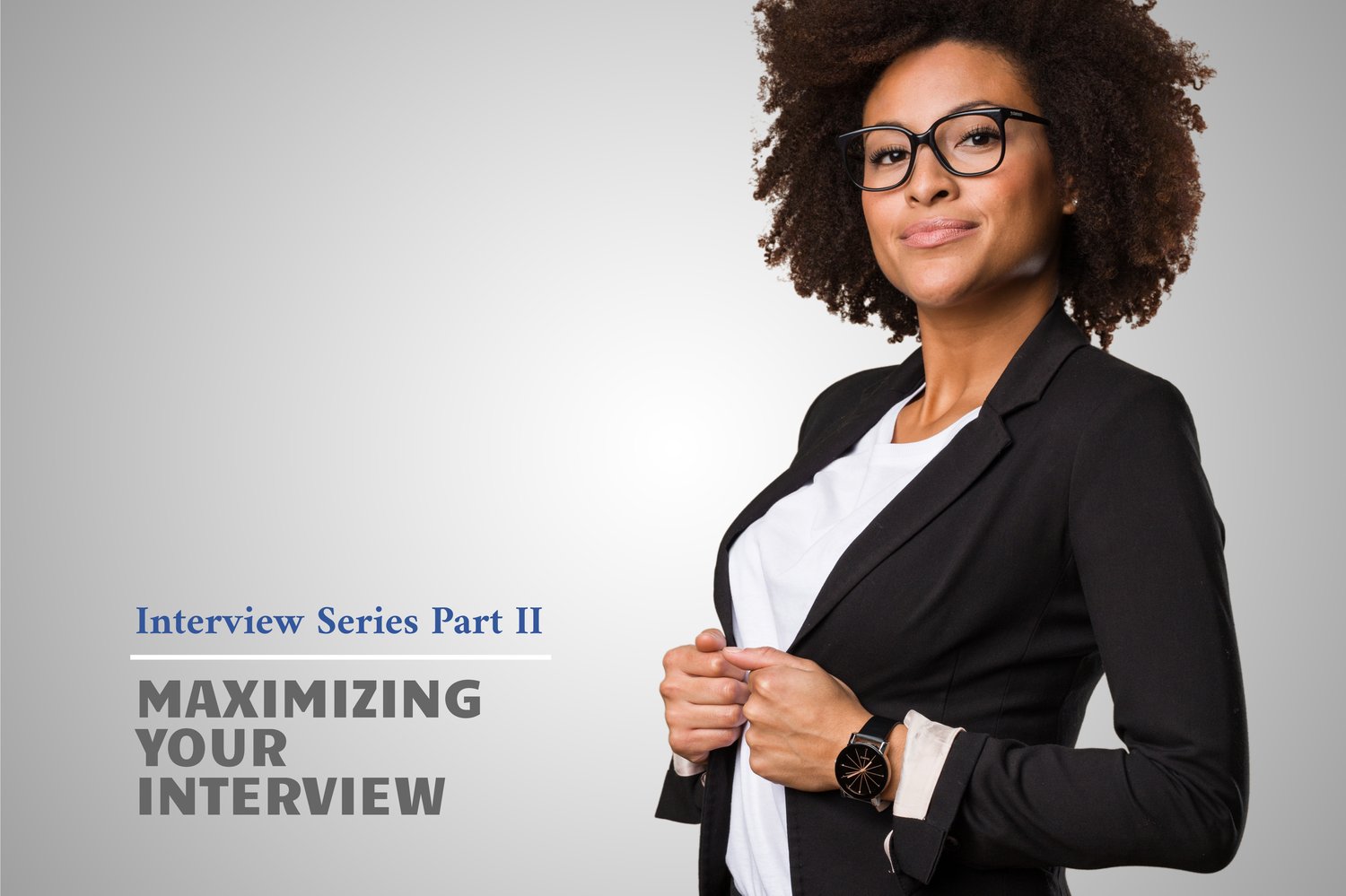 Interview Series Part 2
The interview starts as soon as you walk into the building, and those first few minutes can have a major impact on how the rest of your interview goes. You never know who you'll bump into in the restroom or while you're grabbing a cup of coffee in the waiting area. Your interviewer could be in the same room as you and you may not even realize it. It is so important that you remain friendly, polite, and professional to each person you may encounter.
When you first arrive
Make sure to arrive a few minutes early to allow yourself some time to get settled and to get your thoughts together. It's best to bring a notebook, pen, and a few copies of your resume. Switch your phone to silent or turn it off so that it doesn't become a distraction during the interview. This is also an important tip to keep in mind while you're waiting- talking on the phone in the waiting area can come across as unprofessional and rude. You don't want to leave the receptionist with a negative first impression about you that they can then share with the hiring manager. You want to show employers and your potential coworkers that you are considerate and easy to get along with.
Since you've arrived early, you can use this time to have a "one-on-one" conversation with the receptionist. They know the ins and outs of the company and they see many interviewees come in and out on a regular basis. They know what the hiring manager likes and dislikes, and the hiring manager will most likely ask them about their thoughts on you just based on those initial few minutes.
Find a conversation starter to establish some common ground. Talking about the weather or even current events going on in the world are a good and safe approach to take. Or you can start off by asking how long they've worked there to get the conversation rolling. Keep the conversation positive.
Don't use this time to do additional research and cram in any last-minute information about the company, position, or hiring managers. Rushing to do so may overwhelm you and you'll come across as flustered and unprepared.
Non-verbal cues and dressing to impress
Even though you may be nervous, you should always look as if you're glad to be at the interview. Smile and make eye contact with anyone who walks by. Don't let your nerves get the best of you. Make sure that you project enthusiasm and positive energy right off the bat.
You can gather a sense of an organization's dress code through their website and should try to match their style. It may be a bit more difficult to figure out what to wear as many companies are taking a more casual approach with their dress code. If in doubt, always opt to dress on the more formal side. You may not have to dress like this everyday if you get the job but having a professional appearance will increase your chances of being taken seriously. Make sure your attire is comfortable, neat, and clean.
"According to 2,099 hiring managers and human resource professionals…blue and black are the best colors to wear to a job interview, and orange is the worst. Conservative colors, such as black, blue, gray, and brown, seem to be the safest bet when meeting someone for the first time in a professional setting, whereas colors that signal more creativity, like orange, may be too loud for an interview."
https://www.businessinsider.com/best-and-worst-colors-to-wear-to-job-interview-2013-11