Leadership Development
Leadership development consultants have seen the new work environment is filled with improbability and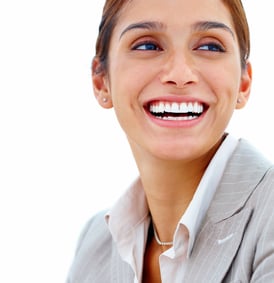 change. The ability to adapt in this ever changing culture is now a job requirement. In a world without change or innovation, Leadership Development Consultants would not be necessary. But in a world where change and innovation is ever so intense, every leader must learn how to effectively perform in new and changing situations. This creates an even higher demand for Leadership Development Consultants which proves to have an astounding ROI for companies.
If an organization is focused on building success in all aspects; a leader will guide and direct employees in a proper manner that will be rewarded with an increase of overall productivity. "Companies reporting strong Leadership Development Programs are 1.5 times most likely to be found atop Fortune magazine's 'Most Admired Companies' list." According to: Consulting Psychology Journal, 2003, "The Return on Investment of Leadership Development: Differentiating our Discipline"
A key aspect to understand is what the disconnection is between competence on paper and real-world applications. Companies cannot rely solely on trying to build better Leadership Development Content, but the intuitive Leadership Development Consultant can aid the organization to drive adaptive application and increase human capital capabilities by involving these training guidelines in their core leadership lesson plan:
1. Develop the capability to effectively apply competencies in the ever changing work environment. The imperative need to design learning and development solutions will ensure leaders achieve a girth of experience in order to get used to adapting quickly to less familiar situations. One practice would be to involve a customer in senior leadership development. Instead of strictly giving leader's action learning projects that lack real consequence; try guiding them to provide consulting to a customer with a crucial business problem. The leader will have to properly adapt in an unfamiliar situation and be held accountable for their actions.
2. Increase the confidence within to tackle the unknown. Peter Drucker, a leader in the management development field and years of experience working with training companies believes in these action steps to build confidence in leaders.
Leaders should practice confidence in order to become more confident. In unknown situations it is imperative to give your peers around you a sense of stability. Leaders can benefit from exuding confidence in any situation even the uncertain
Practice positive mental imagery. Simulations in the mind are rehearsals for success
Developing an expertise is a major source of confidence and influence
3. Utilize all the support networks necessary to succeed. Leaders lead through others. Illustrate the support network by transforming the leaders' development plans into action plans that clearly map the roles team members play in supporting their leader's performance and development. Regular appointments between employees and leaders builds trust, allows for honest conversation, and mutual accountability. In addition, team building activities allows the organizational leader to surround themselves amongst team members. With continued practice team building activities will heighten the support of others and highlight the undiscovered skills sets of employees. This allows for an atmosphere that meets cross functional challenges and is able to take action more rapidly in a changing world.
What separates the great leaders of today from the mediocre ones in a world of change? The great ones are always learning. Constantly asking questions, avidly inquisitive and are never satisfied. In no way do true leaders grow wary of people with diverse backgrounds and superior expertise – Leaders make use of their abilities. Change to leaders should not be a threat; they must adapt to it, and lead it. Primarily, they appreciate one of the greatest rules of leadership: The quickest way to mislay credibility is to lose touch with what's happening – and show no concern in catching up.
Link for Leadership Development Consultants - http://www.trainingfolks.com/expertise-custom-management/