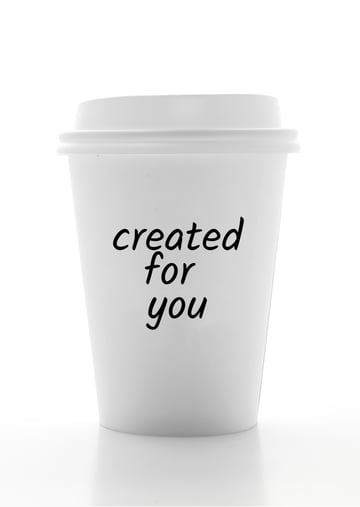 Customizing Learning with Microlearning
PERSONALLY SPEAKING
"I'll have a Venti extra hot decaf caramel macchiato with no foam." It doesn't get much more personal than that! This has been one of the major drivers of success for the international coffee powerhouse Starbucks-where customers can take customization as far as they choose to go. In exchange Starbucks enjoys huge customer retention and a loyal clientele boasting an average customer life span of 20 years!
And they're not alone. BUILD-A-BEAR, Coca-Cola's Freestyle Vending Machines, and the recent rise of the McDonald's self-service kiosks are just some examples of how customization is the new king.
These companies master the art of customization, realizing the want for it in today's marketplace and how doing so will continue to create engaging experiences for their target customers.
Can learning professionals take any ques from these progressive marketing teams?
Heck yes!
Allowing a person to own their experience with a brand creates affinity and fosters a personal stake in the product, service or brand going forward.
This is no different in the workplace where Learning Leaders must find a way to for their product (organizational training) to resonate with their clients (organization-wide learners).
Creating customized eLearning experiences has proven to increase overall learner engagement, learner retention and employee productivity and microlearning is the tool to help do this.
In today's workplace, factors such as millennial and soon to come Gen Z workers, social media, Smart Devices, international locations and remote working all affect the way learning needs to be designed and delivered.
The one-size-fits-all approach no longer resonates with learners and is costing organizations more money in the long run.
Because of its short format eLearning style, microlearning is highly adaptive and responsive and can be updated quickly within a manageable budget. It also improves success rates of three key goals of any corporate training initiative.
Only 38% of managers believe that their programs meet learners' needs. Why? Because either the learner's perspective is lost or simply not anatomized.
Microlearning is a way of teaching and delivering content to learners in small, very specific bursts. The learners are in control of what and when they're learning.