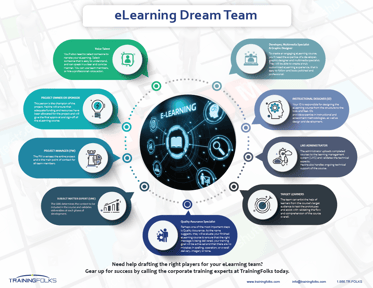 To ensure the delivery of a successful eLearning initiative, you need to bring your best team to the table.
If your internal learning and development department needs additional resources, top eLearning companies can find the expertise you need to build out your dream team.
Discover the key roles, their responsibilities and the skills they offer for flawless project execution.
Download your FREE copy of Your eLearning Dream Team today!