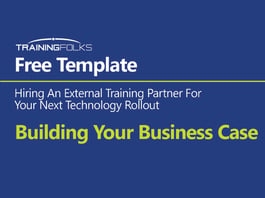 Create your business case with this free template and successfully complete your upcoming technology rollout with the help of an external corporate training expert.
This template will help you:
Compile all aspects of your business case in a customizable document.
Provide answers around increased revenue and decreased costs.
Create a clear document outlining your business case.
Remember to contact the corporate training experts at TrainingFolks for your upcoming technology roll out.