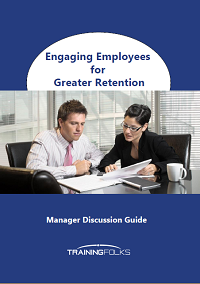 Employees who feel recognized, appreciated and fulfilled at work are happier, more productive and have an enhanced sense of loyalty. But each employee is unique with different motivations.

To discover what your workers value most and enhance your employee retention programs, download the "Manager Discussion Guide: Engaging Employees for Greater Retention". These questions can open the conversation with your employees to ensure they are enjoying their work and can lead to:
Increased employee engagement

Improved employee retention

A decrease in the high costs of employee turnover
Download your copy of the Manager Discussion Guide.