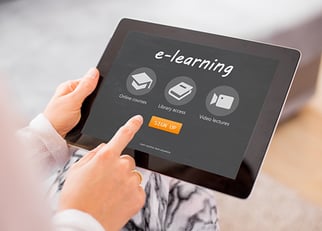 Stop boring learners with outdated eLearning!
Create training that engages and resonates with your learners.
Download your free overview entitled,"9 Ways To Update Your eLearning for Today's Workforce," now.
The overview provides 9 tips on how to create eLearning for today's learner which includes Millennials, Gen Z, Remote Workers, and an overall busier employee. Consider using all or choose the ones that are most relevant to your organization. Boring eLearning can be a thing of the past if you are able to breathe some new life into your eLearning content.
Remember to contact the corporate training experts at TrainingFolks for assistance with your upcoming eLearning initiative. Our experienced eLearning team will create the right training for your employees and provide a more engaging learning experience using the latest eLearning strategies.
Check out some of our eLearning work below.