Protect Employees and the Organization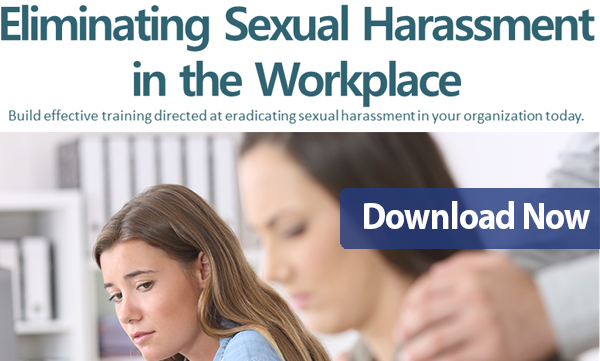 Create relevant, effective and up-to-date anti-sexual harassment training today.
Sexual harassment in the workplace is a very relevant issue that many organizations continue to struggle with. Protecting employees as well as the company requires effective training that provides individuals with the knowledge of inappropriate behaviors, procedures, consequences and the company's policies over all.
Download your free eBook entitled Eliminating Sexual Harassment in the Workplace and design training that works.
Your fee eBook from TrainingFolks includes:
An overview of the types of harassment in the workplace

Examples of what can be considered as sexual-harassment as well as non-sexual harassment

Tips on how to create training for your unique employee base
If you're in need of a corporate training partner to assist with building your upcoming anti-sexual harassment training or to help deliver your updated content, get in touch with the experienced team at TrainingFolks.