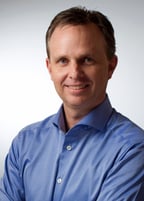 As CEO and Co-Founder of TrainingFolks, Matt works with the Executive Team to establish the company's vision, values and strategic direction. Since starting the company in 1997, Matt's laser focus on the "Voice of the Customer" has helped TrainingFolks respond to our clients training and development needs in terms of quality, speed, flexibility and value. Matt's vision and passion for building strong partnerships has enabled TrainingFolks to provide tailored solutions and services to a wide variety of industries including finance, pharmaceuticals, manufacturing, logistics, retail and energy. His strategic focus on the needs of our clients has helped TrainingFolks to achieve its mission to help the world's most successful corporations rapidly implement strategic change through an engaged, skilled and high performing workforce.
Prior to co-founding TrainingFolks, Matt's primary focus was in the realm of international business. He held sales and marketing positions of increasing scope and responsibility in several industries including electrical equipment, financial services and transportation.
Matt earned his undergraduate degree from Campbell University in North Carolina where he studied International Business Administration. He has also received a Masters of Project Management Certificate from York University in Ontario.